When it comes to the Grammys, Lady Gaga has got a reputation for pulling it out of the bag on the red carpet, and this year was certainly no different.
The singer started her tribute to David Bowie early, as she arrived at the Staples Center in Los Angeles on Monday (15 February) night.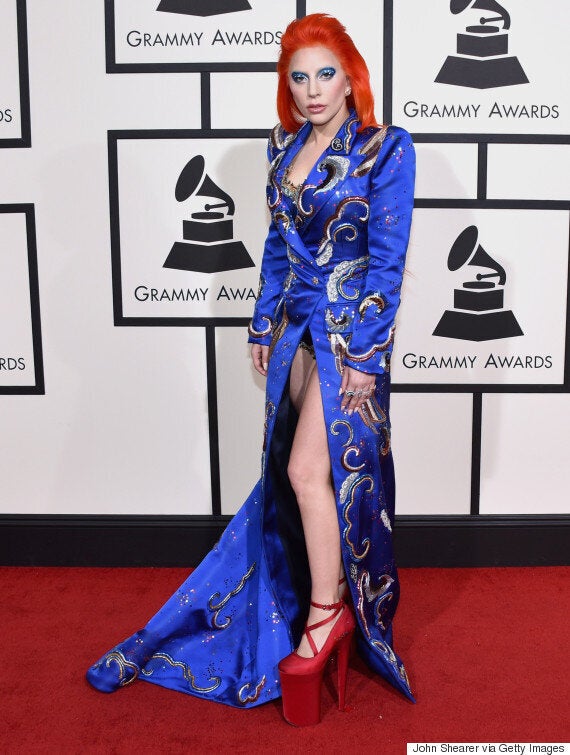 Lady Gaga dressed as Ziggy Stardust in tribute to the late David Bowie
Gaga, who is honouring the late music legend with a special performance during the ceremony, went full-on Ziggy Stardust as she walked the red carpet, following his death from cancer last month.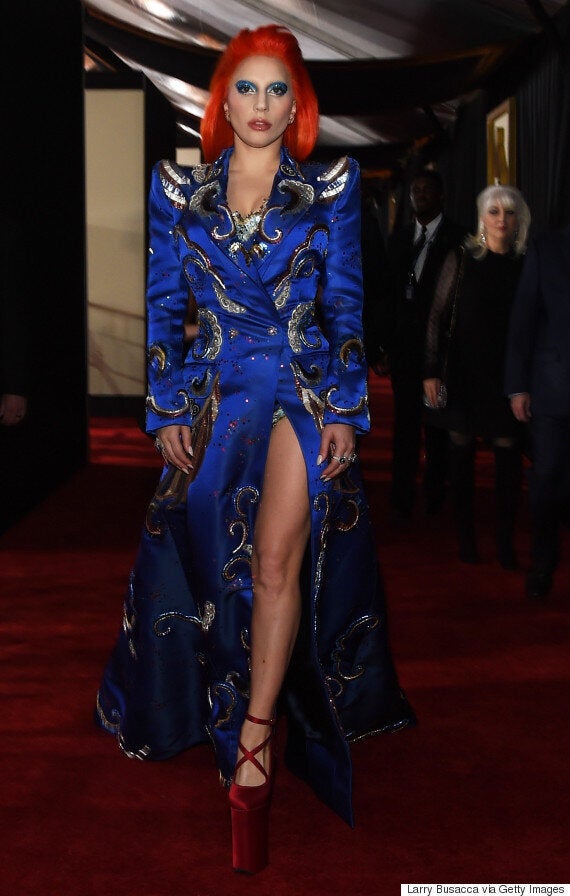 She sported a bright orange wig, a blue 70s catsuit, and skyscraper red heels, complete with Bowie's trademark make up, as she posed for the cameras.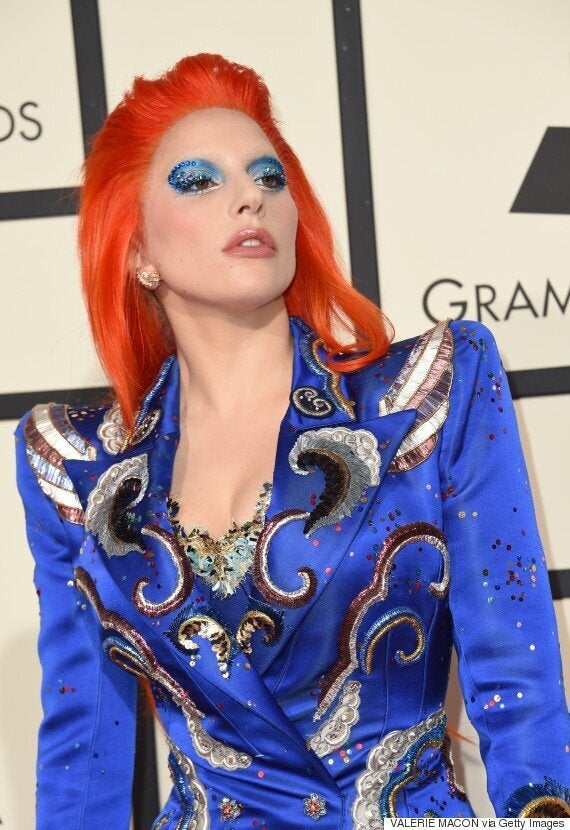 The singer was a massive Bowie fan
The singer - whose previous Grammy appearances are famous for the meat dress, her egg vessel, and her mechanical horse - is a huge Bowie fan, often citing him as one of her biggest musical and artistic inspirations.
She shared an image of her latest inking - a replica of Bowie's iconic Aladdin Insane album cover - on Snapchat on Sunday, which revealed it takes up the most of the lower left-hand side of her stomach.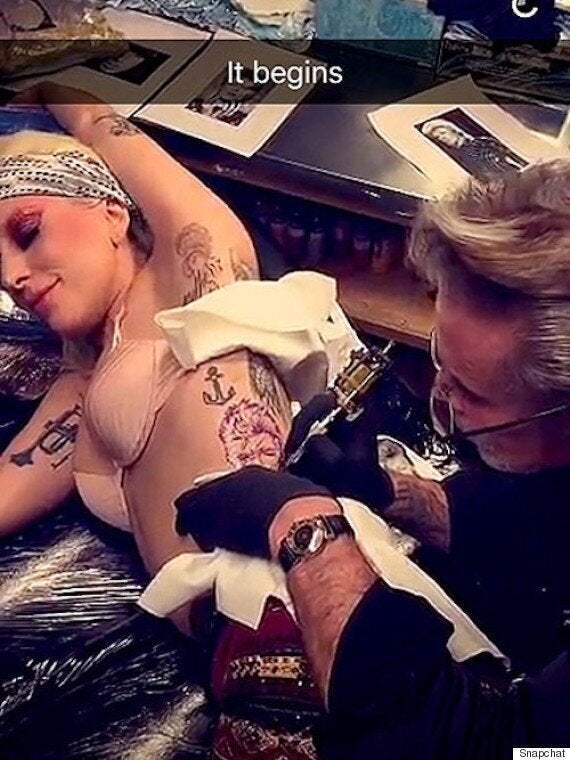 Gaga revealed the tattoo in this snap
Gaga wasn't the only one attracting attention on the Grammys red carpet though, as the likes of Taylor Swift, Adele and Justin Bieber were out in force on music's biggest night of the year.
Take a look at all the pics from the red carpet in the gallery below...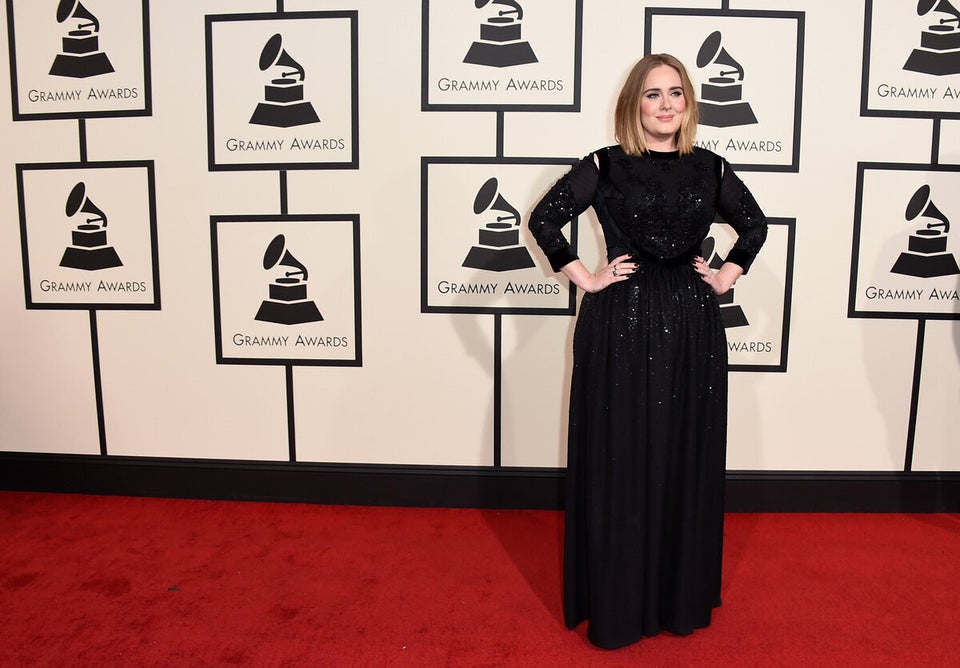 Grammy Awards Red Carpet 2016