Stephen Fry has explained his decision to leave Twitter in an open letter, admitting that he has grown tired with "sanctimoniously self-righteous" people who he claims are too easily offended.
READ MORE:
The British TV personality, well-known for his presence on social media, quit Twitter on Monday (15 February) morning, after coming under fire for comments he made while presenting the BAFTAs.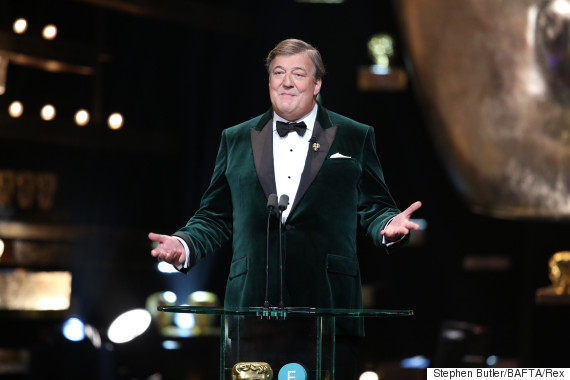 Stephen Fry presenting at the Baftas
He's now shared an open letter on his official website, explaining how he reached a decision, all while using a rather grim excrement-centric metaphor.
Lamenting the changes that have gone on in recent times on Twitter, Stephen writes: "Now the pool is stagnant. It is frothy with scum, clogged with wee and littered with broken glass, sharp rocks and slimy rubbish. If you don't watch yourself, with every move you'll end up being gashed, broken, bruised or contused.
"Even if you negotiate the sharp rocks you'll soon feel that too many people have peed in the pool for you to want to swim there any more. The fun is over."
He continues: "But Stephen, these foul people are a minority! Indeed they are. But I would contend that just one turd in a reservoir is enough to persuade one not to drink from it. 99.9% of the water may be excrement free, but that doesn't help.
"With Twitter, for me at least, the tipping point has been reached and the pollution of the service is now just too much."
Nice bit of poo imagery from one of Britain's brightest minds, there.
However, Stephen insists that he could be back on the site in the future, writing: "Think of it as not much more than leaving a room. I like to believe I haven't slammed the door, much less stalked off in a huff throwing my toys out of the pram as I go or however one should phrase it.
"It's quite simple really: the room had started to smell. Really quite bad."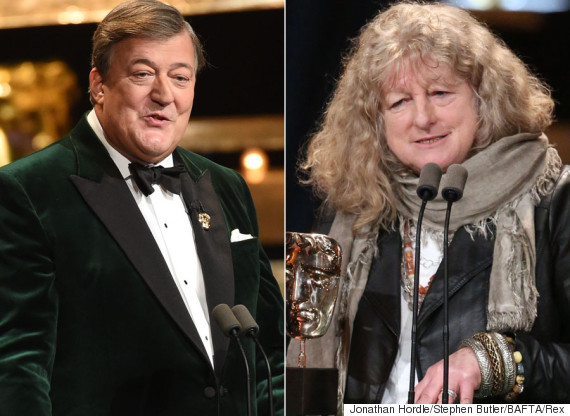 Stephen faced controversy for his jibes about Jenny Beavan
Stephen previously hit out at his critics after he was lambasted for a joke he made about costume designer Jenny Beavan, who he remarked had collected her BAFTA looking "like a bag lady".
Later setting the record straight, he told his followers that Jenny was a "dear friend", while suggesting his detractors should "fuck the fuck off".
LIKE US ON FACEBOOK | FOLLOW US ON TWITTER