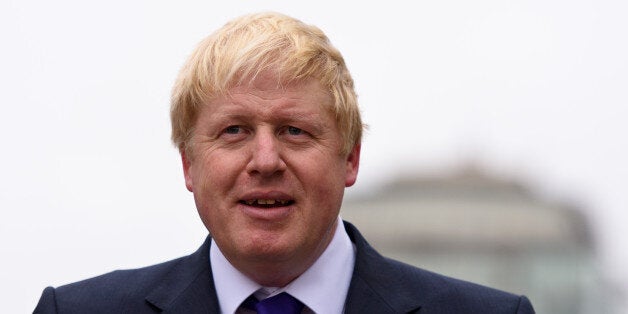 Ladbrokes is offering odds of 1/4 for the London mayor to back the "In" campaign, going against the grain of commentators who think the Tory MP's decision hangs in the balance.
Meanwhile, the firm has Business Secretary Sajid Javid as 1/2 to join the "Out" campaign, and Michael Gove, the Justice Secretary, as 1/2 to declare he favours the UK remaining in the EU.
Ladbrokes is not taking bets on any other Cabinet ministers, signalling it thinks their minds are made up and the three it is offering odds on are the only ones where lingering doubts remain.
Ladbrokes spokesman Alex Donohue told HuffPost UK: "Despite there being plenty of talk of Boris being on the fence the odds firmly favour him falling down on the remain side when it comes to the crunch. As for the leave side, of those we're still taking bets on Javid is the most likely supporter."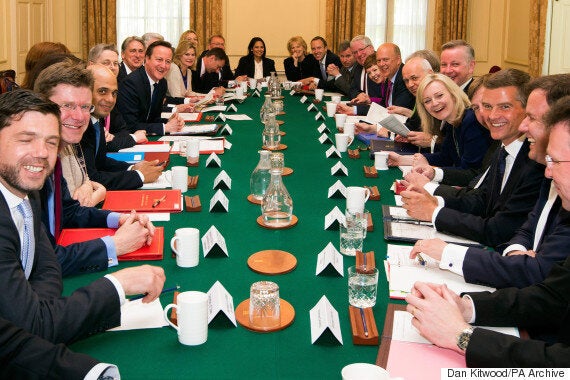 David Cameron's current Cabinet
As revealed by HuffPost UK, the Cabinet will meet on Friday after the Prime Minister concludes his summit with EU leaders in Brussels, where he is expected to have secured a deal to claw back powers for the UK.
At the unprecedented Cabinet meeting, Cameron will confirm he has suspended collective ministerial responsibility - allowing ministers to campaign for "Brexit" while the Government pushes to remain in the union.
The move effectively fires the starting gun on the in-out EU referendum, likely on June 23.
Work and Pensions Secretary Iain Duncan Smith, Commons Leader Chris Grayling, Culture Secretary John Whittingdale and Employment Minister Priti Patel are all expected to campaign for "Brexit" from Friday.
The campaign's opening gambit include the cross-party Grassroots Out event on Friday night and Cameron appearing on this Sunday's Andrew Marr Show to herald his reform package. It has been suggested Duncan Smith could also appear on the programme to make the rival case.
Popular in the Community