Some 28 people died on Wednesday following an explosion near to a military base in the Turkish capital of Ankara. Al-Arabiya reported that a car packed with explosives was detonated as military busses passed by. Footage across social networks and on local TV showed a plume of black smoke emanating from the blast site. Pictures of the scene show a bus ripped by the blast.
The governor of Ankara confirmed the fatalities, adding that ten others were injured in the blast. Deputy Prime Minister Bekir Bozdag posted on Twitter that the attack was an act of terrorism. He later confirmed the death toll, adding that 61 had been wounded in the blast. Prime Minister Ahmet Davutoglu canceled a scheduled trip to Brussels following the attack.
Speaking to Reuters, a witness said, "I heard a huge explosion. There was smoke and a really strong smell even though we were blocks away."
Wednesday's tragedy follows an explosion in October last year in which two suicide bombers attacked a rally of pro-Kurdish activists near to the city's main train station. More than 100 people died.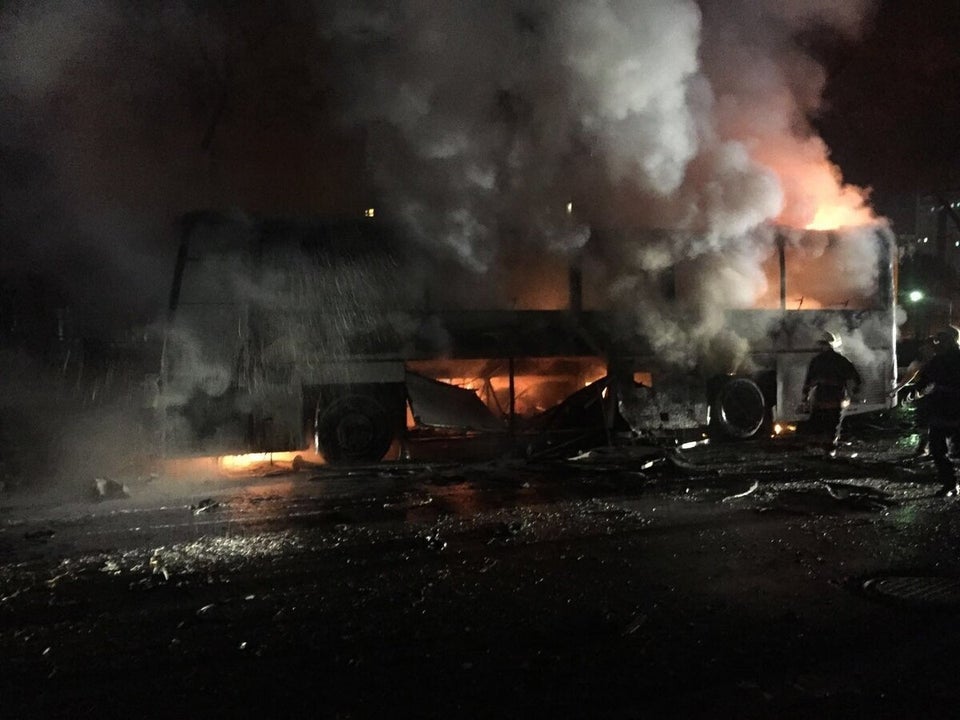 Ankara Explosion