The Pope said that those infected by the virus should not abort their foetus as he argued there's a clear moral difference between aborting a fetus and preventing a pregnancy.
The Zika virus has spread across South America in recent months and is thought to create complications for pregnant women.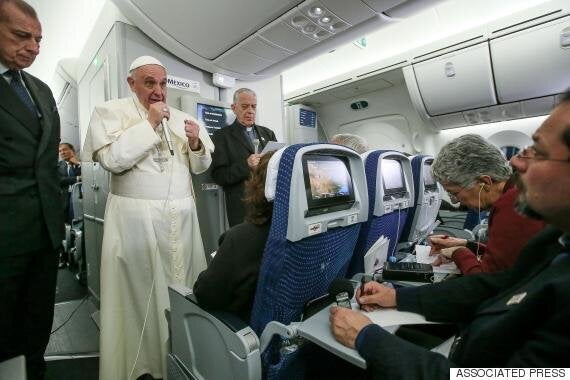 Pope Francis aboard the papal plan on 17 February
The worldwide leader of the Catholic church made the suggestion during a wide-ranging press conference aboard the papal plane.
Francis was asked Wednesday en route home from Mexico if abortion or birth control could be considered a "lesser evil," when faced with the Zika-linked cases of rare birth defects such those faced in Brazil.
The explosion of Zika cases has prompted some governments in Latin America to urge women to avoid getting pregnant and has fueled calls from abortion rights groups to loosen the strict anti-abortion laws in the overwhelmingly Catholic region.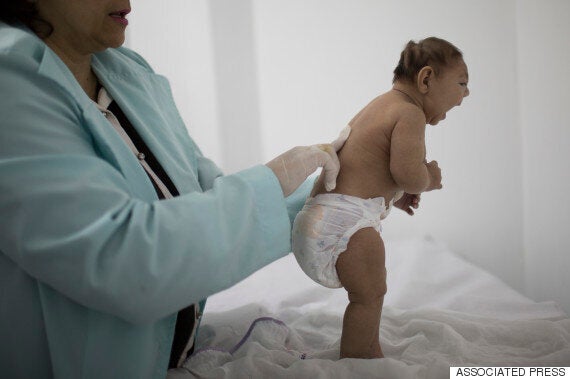 A three-month-old born with microcephaly is examined by a neurologist
The World Health Organisation says that the recent explosion in cases of the virus in Brazil has seen an increase in Guillain-Barré syndrome which coincided with Zika virus infections in the general public, as well as an increase in babies born with microcephaly in northeast Brazil.
During the press conference, Pope Francis also made comments about Donald Trump's candidacy for the Republican nomination for US president.
He said Trump "is not Christian" because of the harshness of his campaign promises to deport more immigrants.