But a group of children in Nepal have to use a hand-operated cable crossing over the Trishuli River to get to school every single day.
The kids, who live in the Dhaing district in central Nepal, also have to use the cable crossing if they want to go shopping or meet friends and family members.
The cable requires children to sit in a basic loop or wooden crate and move themselves along by hand.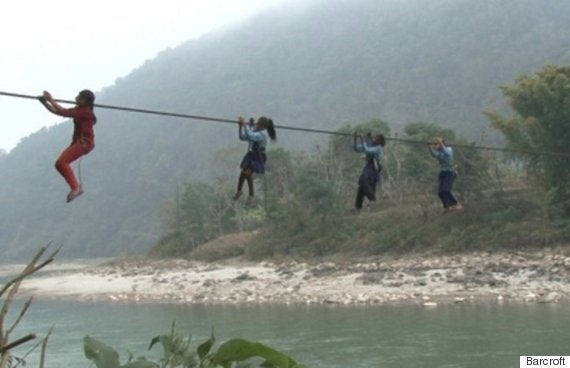 Children have to use the cable crossing twice a day to get to school and back
In 2010 there was an incident where five people fell into the Trishuli River. According to Nepali Times, villagers fell after the cable snapped mid-way.
Following the incident, the high wires have been improved with the addition of supporting pillars or by upgrading the boxes.
An investigation committee was also formed, which submitted a report outlining the dangers of cable crossings for children and identifying places to construct suspension footbridges.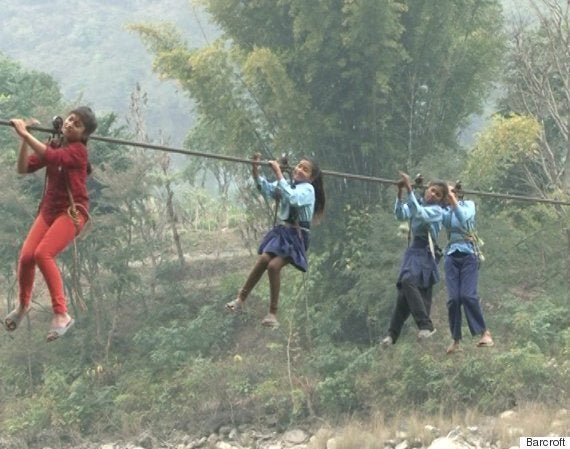 A new bridge has been built, but children still opt to use the cable crossing
One of the locals, Shreyasa Kumar, said when the river is flooded, she and her children avoid the cable and take the suspension bridge.
Nepal's Prime Minister K. P. Oli announced in January a two-year plan to replace these dangerous cable crossings with 366 suspension bridges in the surrounding area.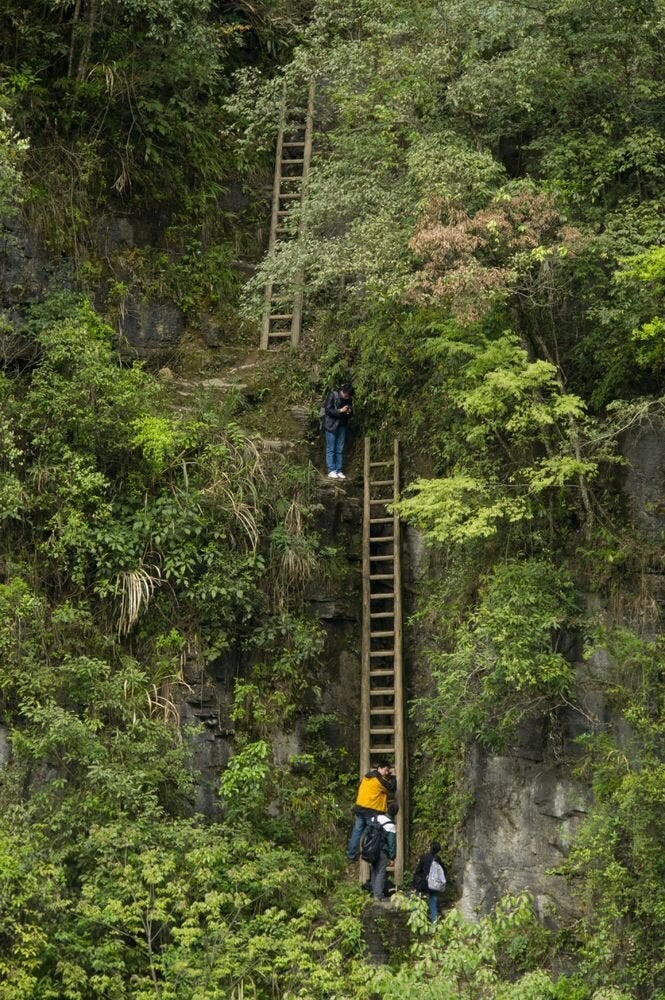 And you think YOU struggle with the school run!
Related