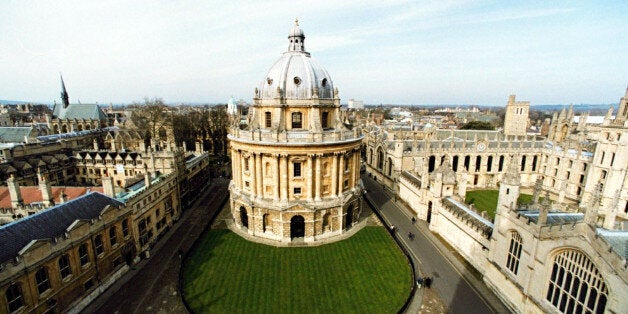 The OULC's former co-chair stood down from his role citing concerns over members using the term 'Zio' – a word that Chalmers claims is "usually confined to the websites of neo-Nazis" - with "casual abandon".
Now, Oxford's Jewish society has published a list of incidents, after students reportedly came forward to complain, saying it was "appalled".
Universities minister has written to the Oxford vice-chancellor Professor Louise Richardson demanding an urgent investigation into the claims.
"I am writing now following reports in the press alleging rampant anti-Semitism among members of the Oxford University Labour Club, and following the resignation of its chairman Alex Chalmers.
"There can be no justification for attacks on Jewish students, and no tolerance for institutionalised racism within an organisation that bears the University's name.
"Universities must be places for students, irrespective of their background, to develop as individuals and citizens, free from the fear of racism or the kind of intimidation that curtails free speech.
"Jewish students at Oxford and all universities must feel confident that university leaders take their safety seriously.
"I would welcome your assurance that the situation involving the OULC is being urgently and thoroughly investigated, with strong disciplinary action taken where necessary."
The OULC responded to claims saying the conduct of some members was "horrifying" and the OULC "whole-heartedly condemns anti-Semitic behaviour in all its forms".
Fellow co-Chair of the Club Noni Csogor declared in a blog post: "Jewish students spoke on both sides of the debate this evening, but we take allegations of anti-Semitism in the club very seriously and I will be discussing, with my executive committee, how to deal with the kinds of statements Alex mentions, and what concrete steps we can take in future to preserve a club that's been a safe haven for Jewish students in the past."
A spokesperson from Labour Students, the student wing of the Labour Party, announced it would be conducting an investigation.
"We unequivocally condemn any form of anti-Semitism. We are taking these allegations very seriously and will do whatever is necessary to ensure every Labour Club is a safe space for Jewish Students."
Related