Dirty trains, overcrowding and poor value were among the main concerns raised by rail passengersm according to in research released by Which? on Thursday.
A survey by consumer rights group Which? revealed that commuter services and routes in the South East are providing the worst services to passengers.
A third of nearly 7,000 passengers experienced delays on their last journey and the worst commuter services for delays were Arriva Trains Wales, Thameslink and Great Northern, First Great Western/Great Western Trains and Southern, where four in ten commuters said they faced delays on their most recent journey.
Train operators were also criticised for failing to inform passengers when they were in line for compensation.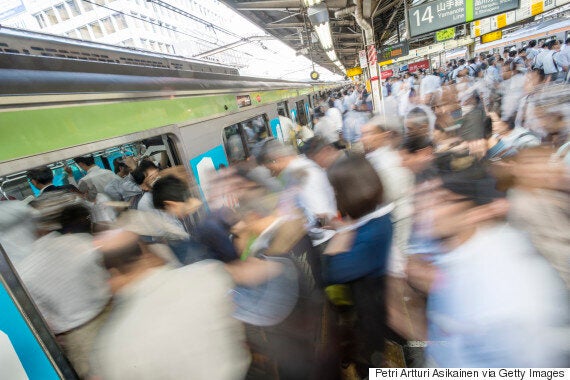 Train delays, overcrowding and poor value for money were among the main concerns raised by passengers in Which? survey
Speaking to BBC Radio 4's Today programme on Thursday, Richard Lloyd, executive director of Which?, said that there were many reasons why people felt they were not getting value for money.
He said: "Dirty trains, trains where you can't get a seat, the poor condition of trains. But the big drive of this dissatisfaction is punctuality.
"Too many trains, too late, too often. And in particular we found this was a problem with commuter services and in particular the South East."
He said that there were still many things that train operators could do to deal with the "massive problem of dissatisfaction", such as giving people more notice of delays and make it easier for customers to claim refunds when trains have been delayed or cancelled.
He added: "It's this treatment of the passenger that's at the heart of the problem."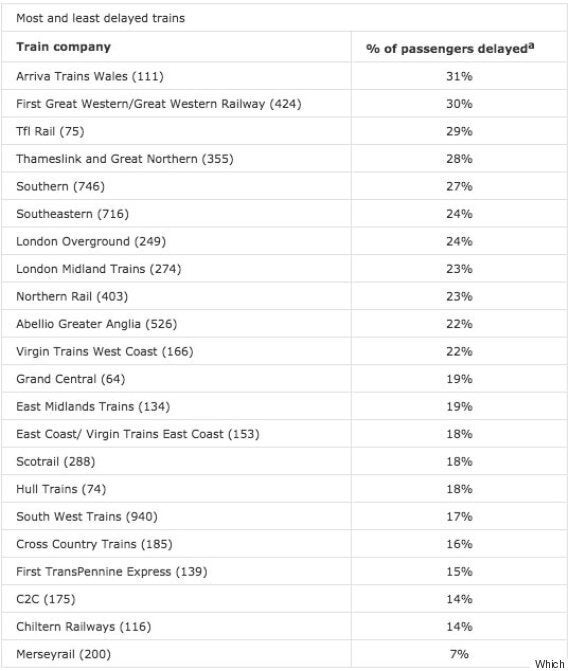 The percentage of passengers who said they were delayed
The best and worst train companies were also revealed, taking into account availability of seating, punctuality, cleanliness of trains, reliability and value for money.
At the top of the table, Grand Central managed an overall score of 79%, with Hull Trains a close runner-up with a customer rating of 73%.
But at the bottom of the table are Abellio Greater Anglia (47%), while Southern and Thameslink and Great Northern both have 46%.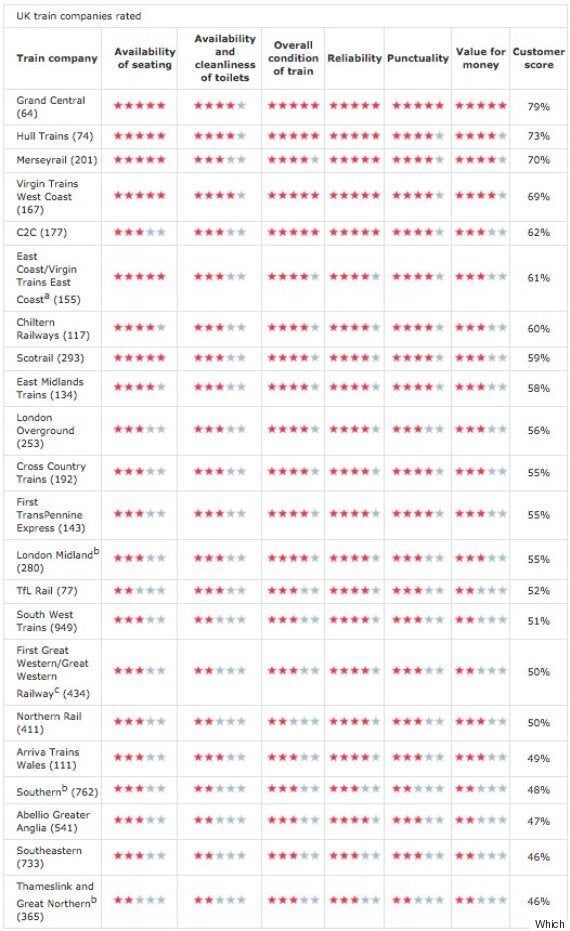 Which? also asked passengers to name the improvements they would most like to see on trains.
Most wanted extra carriages at peak times to guarantee seats. Better onboard facilities, such as clean working toilets that flush properly, were also a popular request.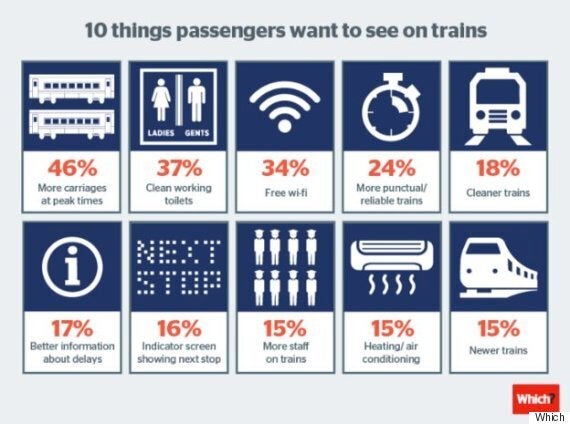 The most popular requests of what passengers want to see from train operators
Govia Thameslink Railway (GTR) is responsible for Thameslink and Great Northern, Southern and Gatwick Express services.
The company said in a statement: "We know that passenger satisfaction is strongly linked to punctuality and together with our partners Network Rail, we are working hard to improve performance by reducing the delays within our control."
The Rail Delivery Group, which represents train operators and Network Rail, said in a statement: "We're sorry when our passengers don't get the service they expect. We never want people to suffer delays or disruption.
"Overall satisfaction among rail passengers is up significantly, according to the latest comprehensive survey by independent watchdog Transport Focus, but we know that we can do better to run more trains on time more often."
Which? launched a campaign to 'make rail refunds easier' in December to tackle the issues with the compensation arrangements for delayed rail passengers.
Today, Which? is also submitting a dossier of passenger case studies to the ORR detailing the poor conditions faced by rail passengers and their support for our campaign. Which? will be joined by MPs at selected rail stations to promote the campaign to commuters, and give information on how to claim when delayed.
Popular in the Community