Archaeologists working on an area dubbed "Britain's Pompeii" have unearthed what might be their most exciting find so far.
The 3,000-year-old wheel measures around a metre in diameter and was found in the remains of a river.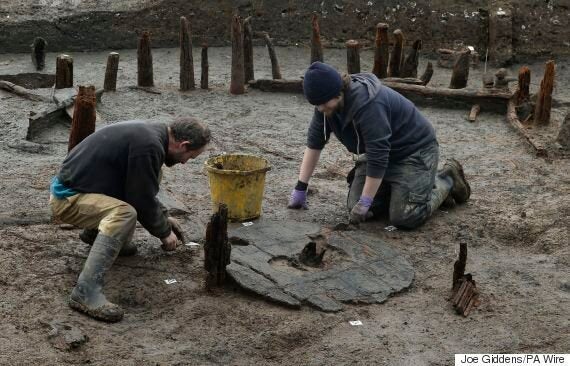 Archaeologists work to extract the earliest complete Bronze Age wheel found in Britain, dated 1100-800 BC
David Gibson, Archaeological Manager at the Cambridge Archaeological Unit, said: "The discovery of the wheel demonstrates that the inhabitants of this watery landscape had links to the dry land beyond the river."
It was discovered just a few metres away from the biggest round house on the site.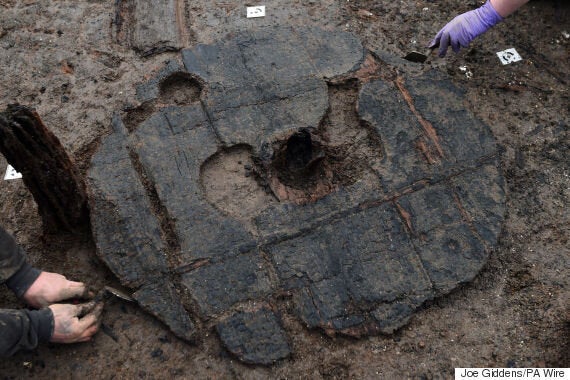 A close-up of the fascinatingfind
Also found nearby were a wooden platter, a small wooden box, pieces of textiles, tools and rare small bowls and jars with food remains inside.
Duncan Wilson, chief executive of Historic England, said: "This remarkable but fragile wooden wheel is the earliest complete example ever found in Britain.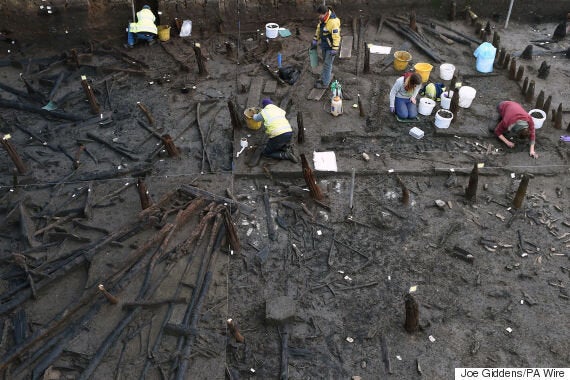 Archaeologists working at the Must Farm site
"The existence of this wheel expands our understanding of Late Bronze Age technology and the level of sophistication of the lives of people living on the edge of the Fens 3,000 years ago."
"Believed to be the most complete example yet found from this period, this wheel poses a challenge to our understanding of both Late Bronze Age technological skill and, together with the eight boats recovered from the same river in 2011, transportation."
The circular wooden houses, built on stilts, form part of a settlement at Must Farm quarry, in Cambridgeshire and reveal lost secrets of life in the region 3,000 years ago.
A fire is believed to have destroyed the posts holding the houses up, causing them to fall into a slow-moving river.