One of TV's freshest faces appearing in Cold War spy-thriller 'Deutschland 83' has called on European citizens to fulfil their "obligation towards humanity" by giving more help to Syrian refugees.
Jonas Nay, the German actor who plays an embattled Stasi spy, said those fleeing war and persecution should not be vilified but rather be viewed as the symptom of a much bigger problem.
He claimed in an interview with Channel 4 News that their home countries' troubles were down to having been "exploited for decades", leaving them structurally weak.
"I am very proud to be German - that's not down to Angela Merkel or our policies," he said on Thursday night.
"We have a certain obligation towards humanity as a democratic country.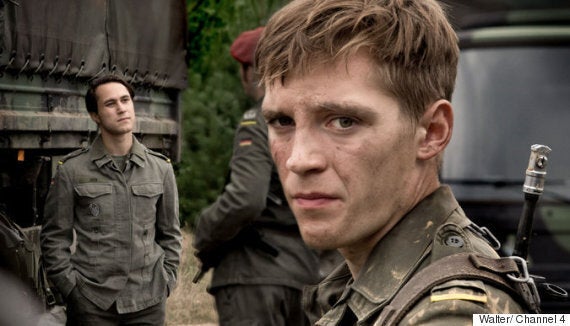 Nay starred as a GDR operative undercover in West Germany
"My generation had less of a connection to that part of more recent German history which is really dark. In spite of this - perhaps because of this - we have an obligation to help people.
"This is asked of us all in part as Germans, that's asked of all we Europeans. And I find our stand-point very good."
The 25-year-old, who was born in West Germany just a year after the fall of the Berlin wall, added that Europe "definitely" owed something to those seeking sanctuary here.
"We shouldn't ever forget that the refugee situation that we have in Europe is in actual fact only a symptom of a much bigger problem which we should look at politically.
"The countries which people are fleeing - be it Syria or other African counties - they are structurally weak, we have exploited them for decades.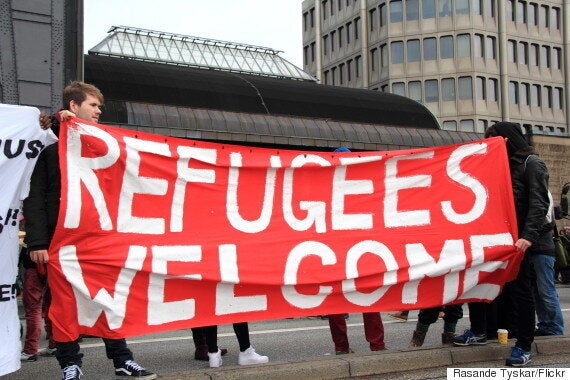 Many in Germany have been welcoming towards the refugees
"It's simply... I think people should be talking about this... And more work should be done on this rather than focus on the symptom that we now have which is refugees.
Asked by presenter Matt Frei whether "we owe them something", Nay responded: "Definitely."