A man has been arrested on suspicion of murder following the death of an imam who was found with serious head injuries while on his way home from evening prayers.
The victim, named locally as Jalal Uddin - who was a local religious leader in Rochdale, was found critically injured in a children's play area on South Street in the Wardleworth area of the town on Thursday night, the Press Association reported.
Locals say he had been to evening prayers at a mosque before visiting a friend.
It is believed he was taking a short cut through the playground on his way home after eating dinner at a friend's house.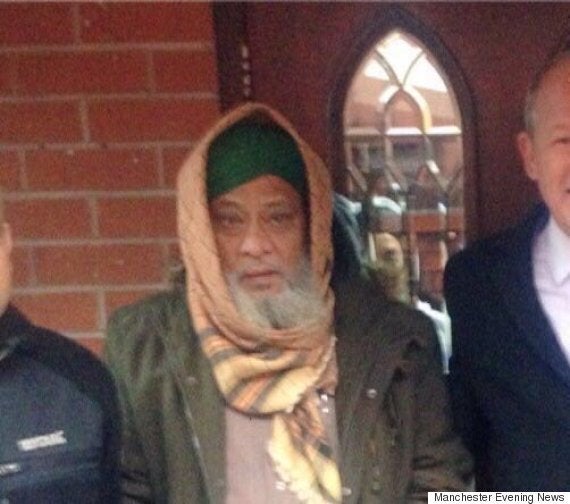 Jalal Uddin has been named as the imam who died after being found with head injuries
Police and paramedics were called around 9pm after a member of the public found him critically injured.
He was taken to hospital but died shortly after from his injuries.
Greater Manchester Police (GMP) have not yet formally identified the victim.
Mohammed Shafiq, chief executive of the Ramadhan Foundation - based in Greater Manchester, said: "The news that a popular local Imam from Rochdale was murdered last night returning from prayers at a local mosque is shocking and tragic.
"Whilst it is too early to speculate about the circumstances of the murder, we would urge the community of Rochdale to stay united and calm.
"We pay tribute to him and his unique contribution to our community in Rochdale. We offer our sincere condolences and prayers to his family, friends and the wider community.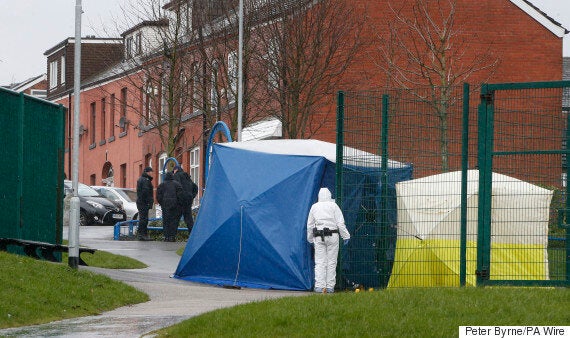 Investigators at the scene where the man was found
"We would urge all local mosques in Rochdale to consider emergency security precautions and facilities to help local people return home safely from the mosque.
"Furthermore, mosques should also consider buddying various people together to ensure vulnerable people are supported."
A Home Office post-mortem examination is due to take place later.
Detective Superintendent Jon Chadwick, of GMP's Serious Crime Division, said: "Our investigation is at an early stage but we are keen to hear from anyone who may have been in the area near to where he was found in Wardleworth last night, as we work to establish how this man came to suffer his head injury.
"Likewise, if you believe you may know who this man is then please contact us."
Superintendent Rick Jackson, from GMP, said: "We know local people will be worried when they hear the news of what has happened and we have extra patrols in place to try and reassure the community.
"If you have concerns or believe you may have seen, heard or know anything that can assist this investigation then please approach one of these officers.
"There has been a lot of speculation on social media about what has happened but I would to ask that people allow us to investigate this incident and if you have information then please contact police."
Anyone with information is asked to contact police on 101 or alternatively, the independent charity Crimestoppers, anonymously, on 0800 555 111.
The Rochdale Council of Mosques released a brief "community announcement" on their Twitter feed which said: "Pls remain calm, let GMP complete their investigations."
In a statement on their Facebook page, the Jalalia Jaame Masjid mosque in Rochdale said: "It is with deep sadness we inform you that our dear Qari Jalal Uddin Saab passed away last night.
"The cause of his death is yet to be confirmed, we recommend that you do not speculate but rather wait for the facts to be established by the police.
"Instead, we urge you to raise your hands and make sincere dua for our beloved Qari Saab.
"There is not a day that would go by without seeing Qari Jalal Uddin at the masjid Subhan'Allah.
"May Allah forgive him and enter him into Jannat Al-Firdous, and May Allah give his family patience and strength to bear this great loss, Ameen."
Popular in the Community