Fresh from her appearance on 'Celebrity Big Brother', Megan McKenna is now wreaking havoc on another reality series.
READ MORE:
During next week's episode of MTV's 'Ex On The Beach', where 'CBB' housemates Scotty T and Megan McKenna are both cast members, viewers will see security being called, when Megan gets herself involved in a physical bust-up.
According to the Daily Star, Megan flies into a rage when another contestant suggests her then-boyfriend Jordan Davies is "good-looking", leading to - you guessed it! - a furious row.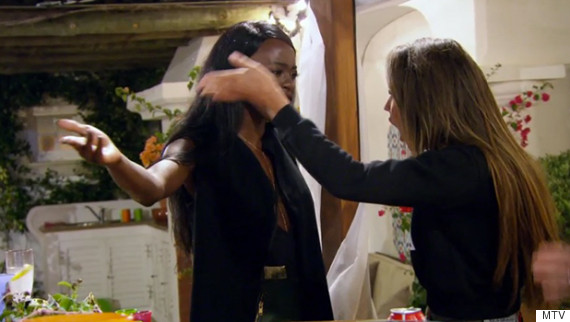 The argument escalated quickly
In the heat of the argument - which was filmed before Megan entered the 'CBB' house last month - she accuses her co-star, Naomi, of "giving her sly digs since day one", and things even turning physical, prompting the arrival of security to keep the two reality stars apart.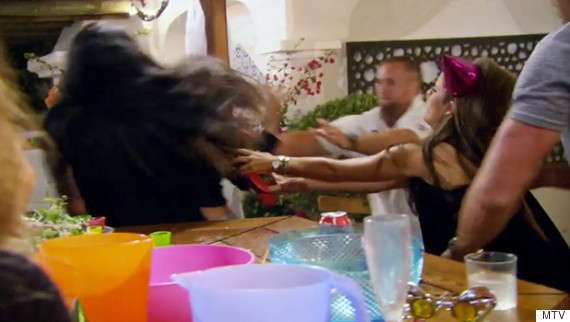 Security arrive on the scene
The newspaper claims that Megan can then be heard shouting: "She thinks she's the big girl in here mate, she ain't the big girl in here. I'm the fucking big girl!
"I'm a better singer than her, I'm better-looking than her and I've been in here half the time than her and I've probably got more friends than her."
Wow.
Megan, of course, is no stranger to a bust-up, with security being forced to intervene when she flew off the handle after one too many sherries during her time in the 'CBB' house last month.
Her representative later confirmed that Megan was looking into anger management, to try and curb any future outbursts.
See how it all unfolds in next week's 'Ex On The Beach', kicking off on Tuesday night at 10pm on MTV.
LIKE US ON FACEBOOK | FOLLOW US ON TWITTER