The Pope has called on Catholic leaders not to allow executions this year and said that he hopes that ultimately the death penalty will be abolished.
Pope Francis urged leaders to show "exemplary" courage in making the decision not to allow executions, saying that "the commandment 'do not kill' holds absolute value and applies to both the innocent and the guilty".
Speaking in St Peter's Square in Rome, he added that there is "an ever more widespread opposition in public opinion to the death penalty, even only as an instrument of legitimate social defence."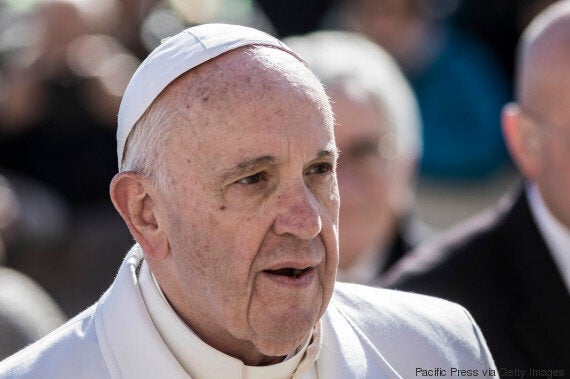 The Pope said that the commandment 'do not kill' applies to all
"I appeal to the conscience of those who govern so that international consensus is reached for the abolishment of the death penalty," the pope said. "And I propose to all those among them who are Catholic to make a courageous and exemplary gesture: may no execution sentence be carried out in this Holy Year of Mercy."
The Associated Press reported that the Pope is using the Catholic Church's Holy Year, which runs until 20 November to encourage efforts for more reconciliation and mercy in the world."
In effect, modern societies have the possibility to efficiently repress crime without taking away definitely the possibility to redeem oneself from those who committed" the crime, Francis said.
The Pope said "even criminals hold the inviolable right to life" given by God.
Francis called on all Christians and all those of good will to work not only to abolish capital punishment but also to improve prison conditions.
From the start of his papacy, he has expressed concern that inmates in jails and prisons should be treated with dignity. He has often visited prisons during his trips throughout Italy and abroad, including last week while in the border city of Ciudad Juarez, Mexico.
While the pope insists he doesn't interfere in the political sphere, he has also made clear people must follow what he calls a "well-informed" conscience, and that local bishops can give guidance to Catholics, including voters, on political issues.
Francis caused a stir earlier this week when he said that Republican presidential candidate was "not a Christian" because of his views on immigration, particularly his plan to deport 11 million illegal immigrants and build a wall across the border.
Related