The Samsung Galaxy S7 edge and Samsung Galaxy S7 have both been unveiled this evening at the Mobile World Congress technology conference.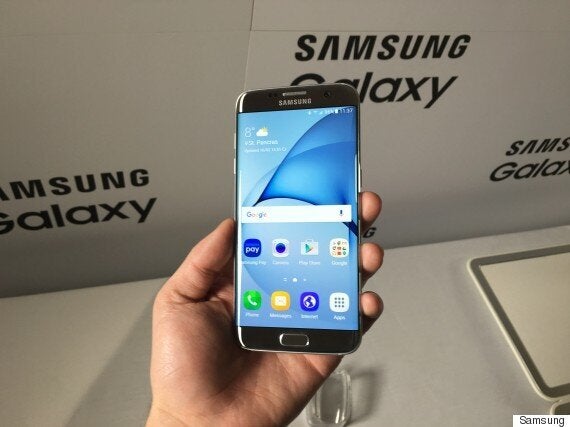 Samsung's new smartphones share visual similarities to the S6 but come with a number of new features including water-resistance, a more powerful camera and an always-on display that can show information even when the phone is locked.
Designed to be the 'perfect phone experience' Samsung will be hoping that it's new Galaxy range (traditionally always launched before the iPhone in September) will give the company a strong headstart both against Apple and its own Android rivals in the form of LG, HTC and Sony.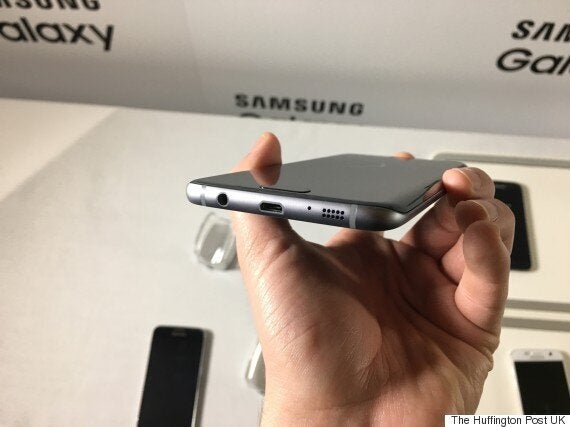 The S7 edge and S7 have both been upgraded based on a 'checklist' which Samsung believes represents what customers want in today's phones.
With the traditional race for bigger and better now disproved both phones have been designed around solving lifestyle problems.
While both phones have the same 2K resolution screens (5.5-inches for the S7 edge and 5.1 for the S7), Samsung has adapted them to become always-on.
That means that even when the phone has been locked the S7 is able to show information on the screen while using just 1 per cent of battery power every hour.
How do these screens work? Well both phones feature a Super AMOLED display which is essentially a screen with individually lit pixels that can be turned on or off.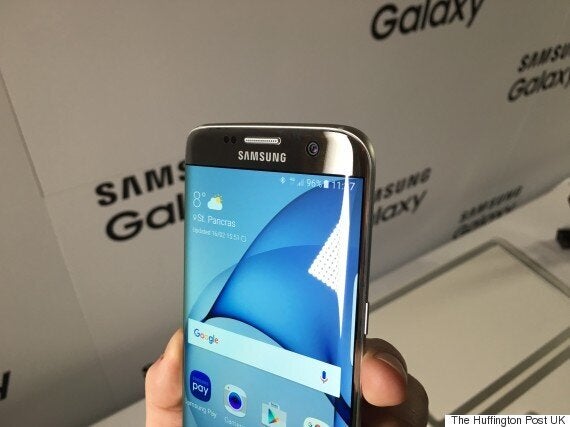 By having that control they can make sure they only turn on the bare minimum of pixels needed to show that information.
While the phones still feature a premium glass back and front, Samsung has made both IP68 water resistant which means they can be submerged in water up to 1.5m for around 60mins.
That very precise number essentially means you can take it pretty much anywhere but don't go scuba diving with it.
Combating the age old problem of battery life (what's the use of taking it anywhere if it then dies before you reach the end of the day?) Samsung has beefed up the batteries in both phones to 3,600mAh on the S7 edge and 3,000mAh on the S7.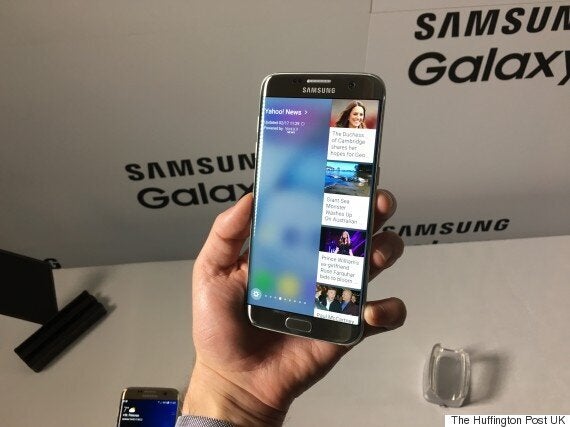 The company claims that'll give you around 13 hours of solid HD viewing, which if true will be an impressive new benchmark for rivals to try and beat.
For those early adopters out there Samsung has included wireless charging on both devices including an updated version of their fast-charging system which will give you well over half of your battery back in the first 10mins of charging.
Then there's the matter of gaming. According to Samsung 85 per cent of all app revenue on the Play Store is from games. The problem with games however is that they're spectacularly good at draining your battery.
From the low-intensity titles like Clash of Clans to the high-end console quality games like Bioshock the simple fact is that they all require huge amounts of processing power which in turn results in two things: a phone that's draining battery life, and a phone that can get extremely hot.
Samsung's approach to this is to take some pointers from the world of high-end PC gaming. Along with their most-powerful processor yet, Samsung have actually installed a water-cooling system into the phone.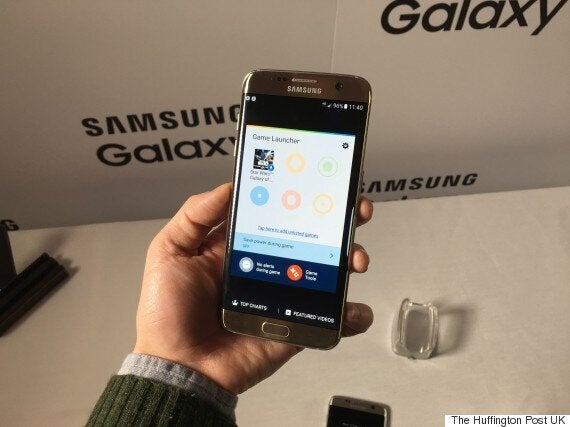 Don't worry there's not water sloshing around inside your phone, the whole system is incredibly small, but it's enough to actually prevent the classic case of 'burnt hand' every time you try and play a game for longer than 30mins.
On top of that there's a new on-screen tool when playing games which allows you to shut down the phone's other applications, saving on precious battery life.
There's also the option of taking screenshots or even recording footage and then sharing it to YouTube or Twitch.
This gaming-focused approach is probably the biggest sign yet that phone manufacturers are starting to see the potential that mobile gaming has when it comes to encroaching on the traditional console gaming sector which already is based heavily on the idea of sharing your accolades on social media or video sites.
For the photography enthusiasts Samsung has unsurprisingly given the camera a fairly major update. The company's big focus this year is low-light.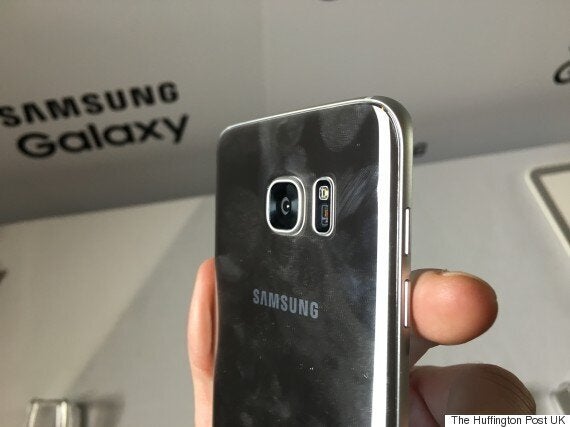 As a result the phone now has a 12MP F1.7 lens which for those of you who aren't camera enthusiasts basically means it can let it more light, a lot more light. 95 per cent more.
Along with brighter photos, Samsung's using a dual-pixel sensor which allows the phone to autofocus incredibly fast, in fact in real-world testing the focusing process is so quick you'll never even notice it happened.
Finally, and last but not least Samsung has brought back removable storage. That means that theoretically you'll be able to beef your phone's storage up by an extra 200GB should you have the inclination.
Both phones will be available from 11 March.