No matter what toys your toddler has, when given the choice of what to play with, they'll nearly always reach for keys, lights or jewellery instead.
One dad decided to use this to his advantage and invented his very own play-board featuring all the things that fascinated his toddler.
Containing large fridge magnets, key chains, padlocks, a phone, lights and wheels - the child can't keep his eyes off his new plaything.
Imgur user teachezofpeachez shared the photo online much to the joy of other parents.
"This is pure genius, why didn't I think of this for my daughter?" commented one person.
However some did question the safety of the play-board, due to some potentially sharp objects and locks that toddlers could get their fingers trapped in.
"I know it's 'brilliant' and all, but half of these things are things I definitely don't want my children trained to play with," commented one person.
"They're called sensory boards," added another user in the invention's defence. "They are the most stimulating thing for your toddler's development you could imagine."
What do you think of the board? Let us know in the comments below.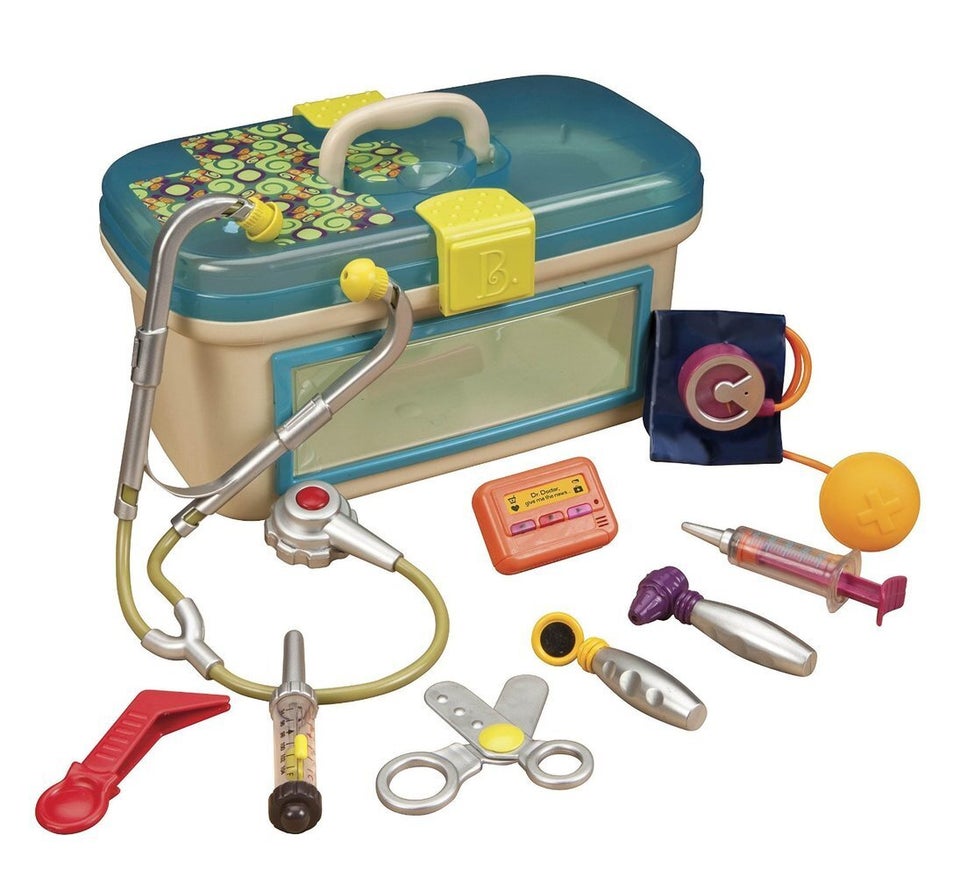 Classic Toddler Toys That Never Get Old