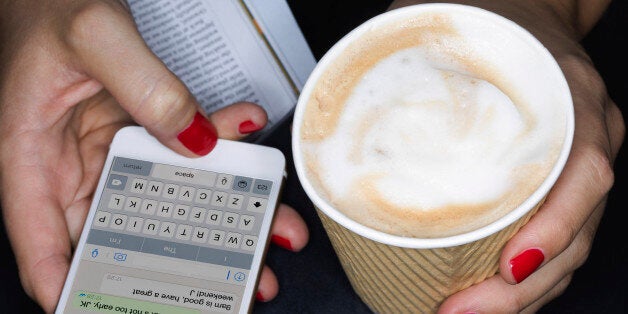 A man has created a collage of the text messages he received from his wife over the past year.
And it's really quite brilliant.
The hilarious montage features an array of motions, from being hangry...
"IM DYING. OF HUNGER. DONT IGNORE ME BITCH."
"I'm eating your sausage."
To musings on life (and loss)...
"One of the most heartbreaking moments of my life was when I made some frozen mac and cheese and dropped the whole container on the floor. I just wanted to share that with you. It still hurts me."
To this day, he still doesn't know what that one was about.
"I'd receive random texts or just funny texts in general during conversations we'd have together and figured it would be neat to go post a year's worth of noteworthy texts for our friends to see," he explained.
After posting the montage on Facebook, he soon realised that the messages resonated with a lot of couples. So he uploaded it to Reddit, where it has since been viewed more than 800,000 times.
He wrote: "Hope you guys enjoy reading them as much as I did receiving them. Most of them anyways!"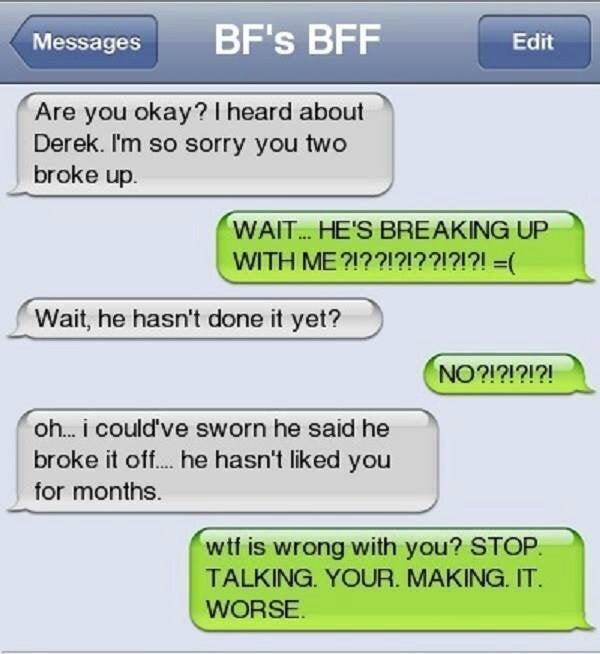 Cold Hard Truth Texts