A cabinet minister has been pressured into placing a bet on David Cameron's fate should Britain leave the EU live on breakfast TV.
Culture Secretary John Whittingdale appeared on 'Good Morning Britain' on Monday to talk about his role in the Vote Leave campaign, advocating Britain's withdrawal from the European Union in the upcoming referendum.
Presenter and renowned belligerent Piers Morgan took the opportunity to coax a £1,000 punt from Mr Whittingdale, after arguing David Cameron couldn't hope to stay as prime minister if Brits opt to vote leave.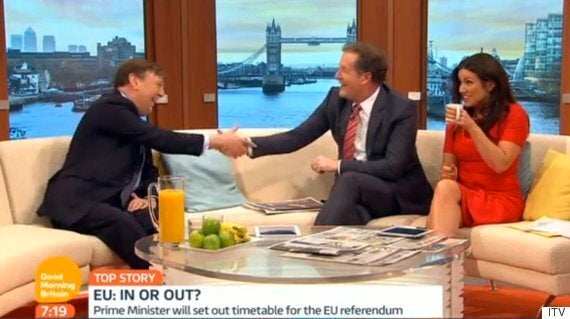 Piers Morgan cornered the Culture Secretary on Monday's 'Good Morning Britain'
Piers Morgan said: "I'll bet you £1,000 to charity that if you guys win - and you may well - David Cameron has two hopes of remaining prime minister: no hope and Bob Hope.
To which Mr Whittingdale hesitated before conceding: "Alright, go on then."
Watch a clip of the exchange, above.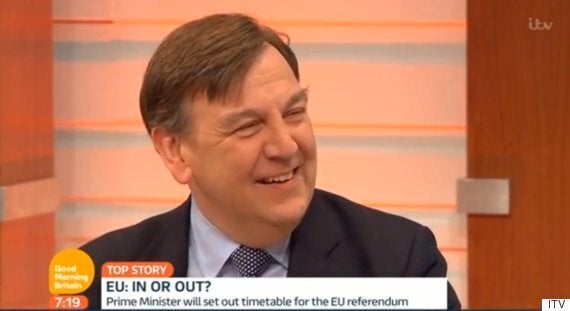 John Whittingdale appeared on 'Good Morning Britain' on Monday
He told 'Good Morning Britain': "Even if we vote to stay in we will be in a better place than we were before under the old terms.
"But if the British people decide that it's not enough and that we should leave then he will respect that decision and he will be the first to go and negotiate a new deal so that we do get the best possible outcome.
"If we win the campaign, I'm confident that the Prime Minister will continue in office."