Chris Evans has vowed to make the upcoming series of 'Top Gear', which will be his first at the helm, more "inclusive" than Jeremy Clarkson's tenure in the driving seat.
READ MORE:
Discussing the changes that have been made since he took over from the controversial trio of Clarkson, Hammond and May, Chris has insisted that the new series will feature far more experts, rather than just the presenting team, and will be more centred around cars.
He tells The Mirror: "The film we made up in the north of Britain over the last few days, I counted there are 36 other people, other than Matt and I, in those films on camera, so we're going to be much more inclusive.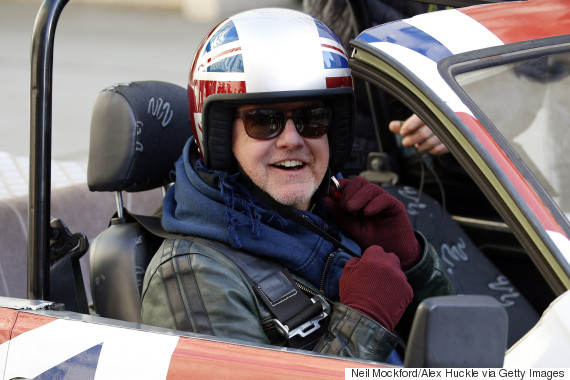 Chris Evans on the set of 'Top Gear'
"If there's something or someone applicable to the car that will be in the film, whereas before it was a lot more blinkered, so we are opening this up."
Chris added: "We've got a road trip and some very well known co-drivers coming with us next week ... but they all love cars, they adore cars. So it's cars first, name second."
#TopGear reveals car-studded line-up for eagerly awaited new series https://t.co/mUG0mk6wS7 pic.twitter.com/A8Zmk4teCl

— Top Gear (@BBC_TopGear) February 11, 2016
It's clear that 'Top Gear' has been given quite the make-over ahead of its return to our screens, which was made evident when the six-strong presenting team was unveiled earlier this month, including former 'Friends' actor Matt LeBlanc, YouTuber Chris Harris and racing driver Sabine Schmitz.
'Top Gear' will return to the BBC on Sunday, 8 May, while the former presenting trio's new effort will begin streaming on Amazon Prime at around the same time.
LIKE US ON FACEBOOK | FOLLOW US ON TWITTER