With her wedding makeup fast becoming one of the most requested bridal beauty looks around, it makes perfect sense that she has been snapped up by Revlon as their first UK social influencer.
The Huffington Post UK sat down with the 28-year-old actress to find out her top beauty tips, makeup advice and fashion words of wisdom: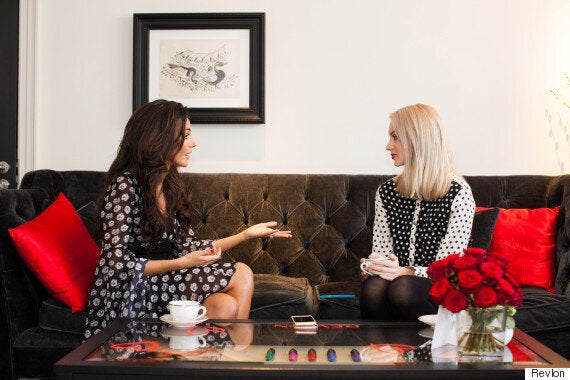 On choosing her wedding dress:
I actually got it only three months before I got married. I ordered one a year before and it came and it was totally wrong, so I panicked. I told the lady who was helping me what I was looking for and she showed me the dress and as soon as I tried it on I knew that was what I wanted.
On her wedding beauty look:
I wanted a classic look that would never date. I didn't want anything too bold like a coloured lip or really dark eye - I wanted to look like me, but a tiny but more glamorous. I went quite minimalistic and concentrated on the skin, making it look quite dewy and fresh. It was all about the lashes too.
On her advice for brides-to-be:
I don't think you should try to look totally different on your wedding day, or take any big risks. Always go for something you feel comfortable in - you'll be wearing it all day. Have a wedding dress and makeup that represents you and how you look, not how you want to look on the day.
On her pre-wedding beauty routine:
I was worried because I thought if I changed product it could break me out, as my skin's quite sensitive. I used hair masks and a lot of heat resistant sprays when hair drying.
I did have a few facials, but those sheet masks are also really good - I used about two a week before the wedding… only because I'm so lazy at home and you can stick one on in front of the TV.
I also had LVL lashes done, where they curl your eyelashes and they stay like that. When you wear no makeup you still have a curl in your lash, and when you do wear mascara it looks like you have false lashes.
On her best makeup tricks:
Wear a foundation one shade lighter than your skin tone - you can always make it darker, but not lighter, once it's on. If you want your eyebrows to look thicker, spray hairspray on and brush them up - it gives the illusion of fuller brows.
On her tips for clear skin:
I always take my makeup off before bed, even after a night out. Cleanse, tone and moisturise. I also like my skin to be able to breathe, so I don't wear thick, heavy makeup on my face. If I've got a day off, I don't wear anything on my skin at all.
I use Garnier Ambre Solair mist in the 'medium' shade. I never use mousses or liquids as I find them a bit streaky. With a mist you don't have to rub it in either, I just sleep in it overnight. You know how people moisturise their hands, elbows and knees before tanning? I moisturise everywhere and then put it on! I'll also exfoliate in the shower before applying it.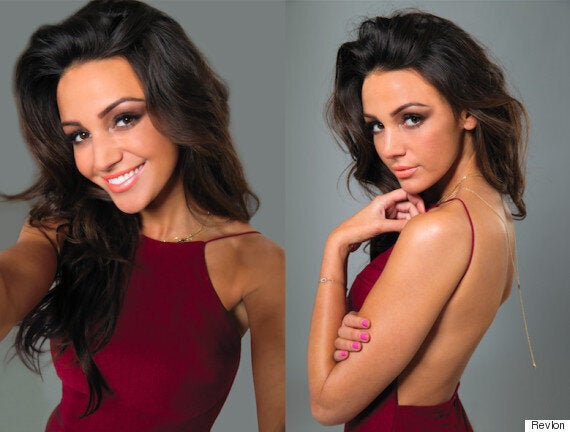 On her makeup essentials:
I always put a primer on, that helps mattify your makeup and keeps it put all day. My everyday look is foundaton, bronzer, mattifying powder, a bit of blush, mascara and a lip balm or lip colour - and that's it! I usually carry a mascara in my bag, the Revlon Ultimate All-In-One is my favourite because it's got such a small brush, it gets in all the nooks and crannies.
On her past beauty disasters:
I've worn too much makeup, my foundation hasn't matched. People always say you should do one or the other, bold lips or eyes - in the past I've done a red carpet and thought 'oh I need to go all Hollywood glam', then gone too dark on the lip and too dark on the eye. So now I always try to do one or the other.
I'm not gonna lie, that was actually a mistake! It was neater on the day, but we went out that night and I didn't bother changing it, so it got a lot messier - it looked like a nest on my head. A few weeks later my cousin was on holiday and did the same style and he didn't like it, so he thought he'd call us both out like 'this is horrendous'.
He's quite honest, if he doesn't like something he would tell me. Normally if I go out on a limb and try a different style he's quite good. But that one he did not like.
On husband Mark Wright's style:
He has great red carpet style, but I like him in tracksuits. For some reason, even when he wears a tracksuit he looks smart. I'll put one on and look like a tramp, but he pulls it off. He does get it right most of the time.
He always uses my moisturiser and my lip balm though - I'll tell him 'buy a really good men's moisturiser', then I'll find him using mine. It goes down twice as quick now that I live with him.
On getting ready for a first date:
You know that saying, 'if it ain't broke, don't fix it'? Don't experiment before a big date - do your makeup and hair the way you feel most confident with.
I used that motto when I was deciding whether to wear my hair up or down at the wedding. I always had my hair up as my character on 'Corrie', so I associate it with work. When I'm on a night out, I'll have my hair down and feel more glamorous - so that's what I went with.
On hair extension-shaming (Michelle wears them to add volume):
People get so involved, no one should be negative but it's so accessible because of social media. When I was younger I'd read things about myself and get upset, but now I don't let it affect me.
If someone wants to wear extensions, even down to the shops, it's got nothing to do with anyone else. Do what you want- girl power! If it makes you feel good to wear extensions, do it.
The same with makeup - choose how you want to feel, be yourself and if people don't like it… well, sod them.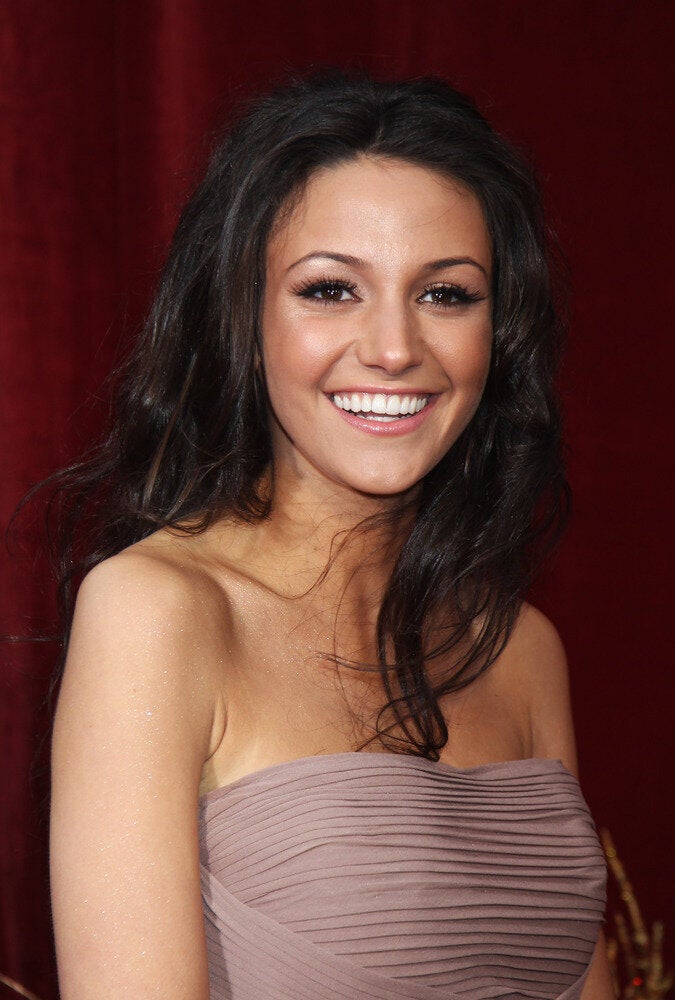 Michelle Keegan: Her 100 Sexiest Pics