A new mother was filmed as she held her premature son for the first time in an incredibly touching video.
Jessica's newborn son Hugo, who was born 10 weeks premature, was gently laid on her chest by a nurse 60 hours after he was born.
The mum is overcome with love as she slowly strokes her son's back and breaks down in tears.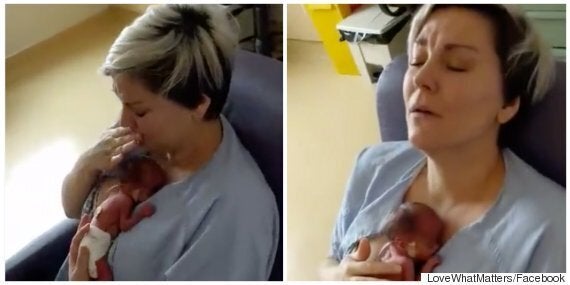 Jessica first held her premature son 60 hours after he was born
"Jessica was only briefly able to see him as she needed to recover as well. It wasn't until almost 60 hours later that Jessica was finally able to hold her baby boy for the first time.
"I took this video hoping to catch a moment, never did I anticipate seeing the exact moment that she fell completely in love with him.
"The bond between mother and son immediately solidified."
The video had been viewed by 6.7 million times within a week of being uploaded on Tuesday 16 February, and had more than 43,000 shares.
"I hope that this video can show people that love is the most important thing in anyone's life," the caption continued.
"Without it we will simply exist, when the goal is to live."
The video has brought many other mums who had premature babies to tears.
"I just cried," wrote one commenter. "My daughter was born five weeks premature and weighed three pounds, half ounce.
"When I looked at her for the first time, she looked up at me and smiled."
Another mother commented: "Brought tears to my eyes. My son was also whisked away straight after birth, a lovely male nurse took pictures of him and quickly brought them to me whilst I recovered from my c-section.
"Very emotional to watch, brought back so many memories."
Tap on the picture below to launch slideshow.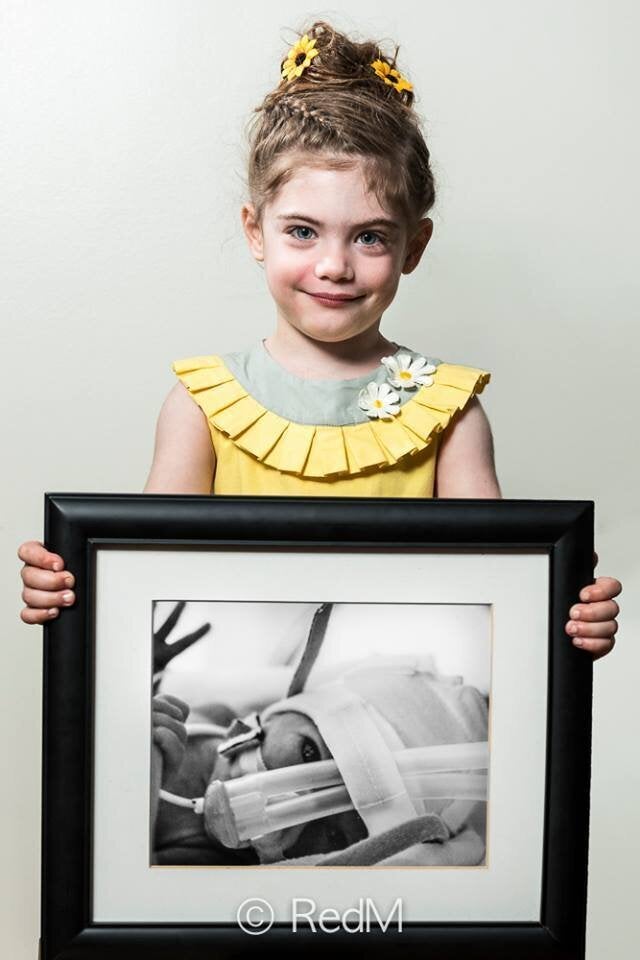 Before And After Photos Of Premature Babies