Michael Gove is wrong to claim the new EU membership deal negotiated by David Cameron will not be legally binding, according to the government's two most senior legal officials.
The justice secretary, who is campaigning for Brexit, said on Wednesday morning he believed the prime minister's deal could be unpicked by the European Court of Justice as it "stands above the nation states".
But Jeremy Wright, the Attorney General, dismissed the claim. He said the "suggestion that this agreement does not have legal effect until it is incorporated into EU treaties is not correct" as it had the "equivalent legal force to other agreements such as treaties".
Wright added this was "not just my opinion" but the "opinion of this government's lawyers, lawyers for EU, and, I suspect, majority of lawyers in this country".
Gove, who has served as justice secretary since May, is not a lawyer.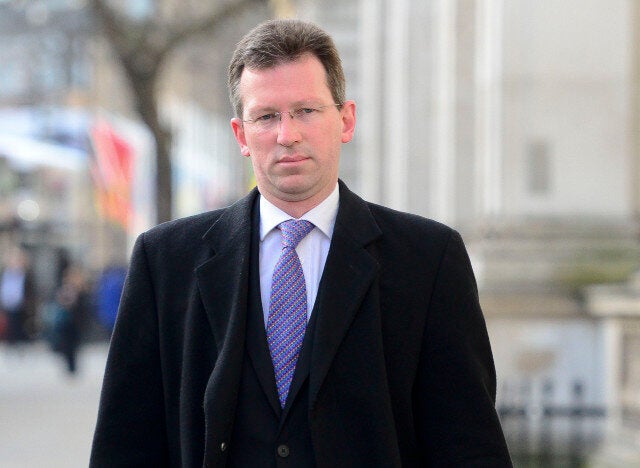 Attorney General Jeremy Wright has dismissed Michael Gove's Brexit claim
Robert Buckland, the solicitor general, also used Twitter to insist the agreement struck by the prime minister "has force in law".
Cameron told MPs on Monday his reforms"will be legally binding in international law" and "cannot be unpicked without the agreement of Britain and every other EU country".
Gove told the BBC today: "The whole point about the European Court of Justice is that it stands above the nation states.
"I do think it's important that people also realise that the European Court of Justice stands above every nation state, and ultimately it will decide on the basis of the treaties and this deal is not yet in the treaties."
In September, Jean-Claude Piris, the EU's former top lawyer, told the Sunday Telegraph that a commitment from EU states to Britain would have "no legal value".
Wright's predecessor as Attorney General, Dominic Grieve, also told Gove he was "wrong" and that it was "fanciful" to say the prime minister's new deal does not have legal force.
Grieve, who served as Cameron's Attorney General from 2010 until July 2014, said: "It's quite plain that the agreement that we've reached has legal force.
"It will have legal force from the day on which we indicate after a referendum that we wish to stay in the European Union. And ever after the terms of the agreement can be raised in any court case, which is where it's relevant, and the court would have to take it into account."
Today, Gove's wife journalist Sarah Vine, used her Daily Mail column to reveal her husband had been "locked in an internal struggle of agonising proportions" over his decision on the referendum, but had chosen "own heartfelt beliefs" over "loyalty to his old friend, the prime minister".