Ant and Dec found themselves joined by an unexpected - and scantily-clad - guest while presenting a link at the Brit Awards on Wednesday night (24 February).
The Geordie duo were introducing Jess Glynne to the stage when they were suddenly interrupted by the arrival of model Sadie Pinn, who was sporting an extremely eyebrow-raising attire, including a mesh bodysuit and black underwear:
As a clearly baffled Ant declared "oh hello!", Dec attempted to retain some professionalism, continuing with his Jess Glynne intro: "This London-born singer - not this one - exploded onto the scene just two years ago…
Ant then joked: "Just stay there, just stay there."
While it was initially unclear to viewers whether Sadie had been supposed to join the pair during the link, the fact that when Jess's performance was over they made no mention of the incident suggests it probably wasn't rehearsed…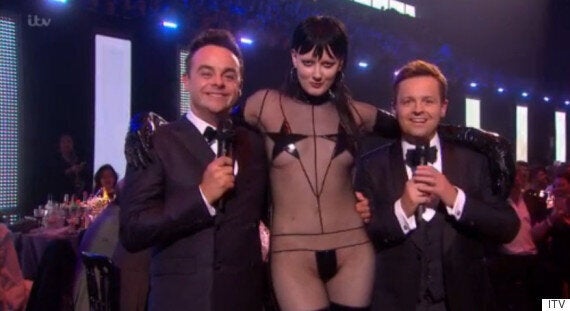 Ant does not exactly look unhappy with his uninvited guest
Sadie had already caused a splash when she made her way into the event, posing on the red carpet with designer Pam Hogg, who created the designs of this year's 13 statuettes.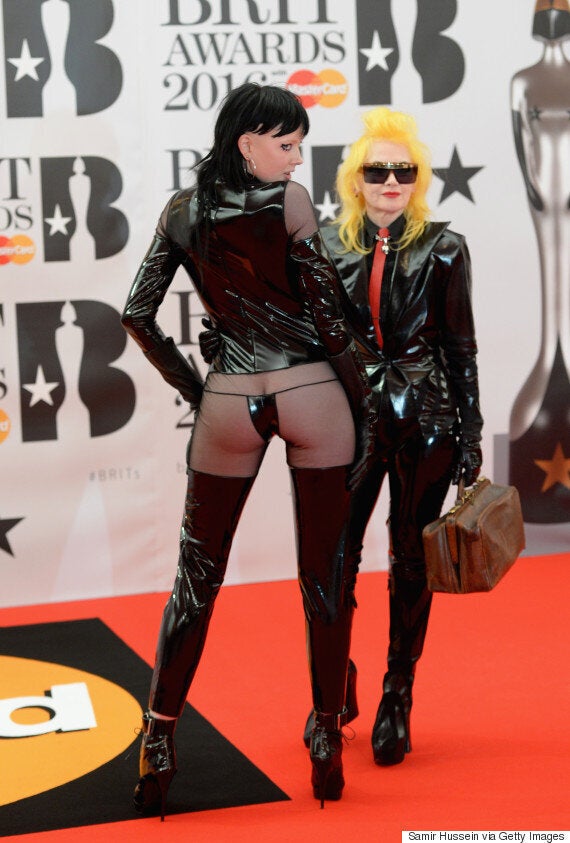 Sadie Pinn and Pam Hogg on the red carpet
Pam was also snapped in a pretty outlandish choice of wardrobe, which boasted a black-leather look suit, embellished sunglasses and bright yellow hair.
Check out more of the red carpet snaps from this year's Brit Awards by clicking the photo below...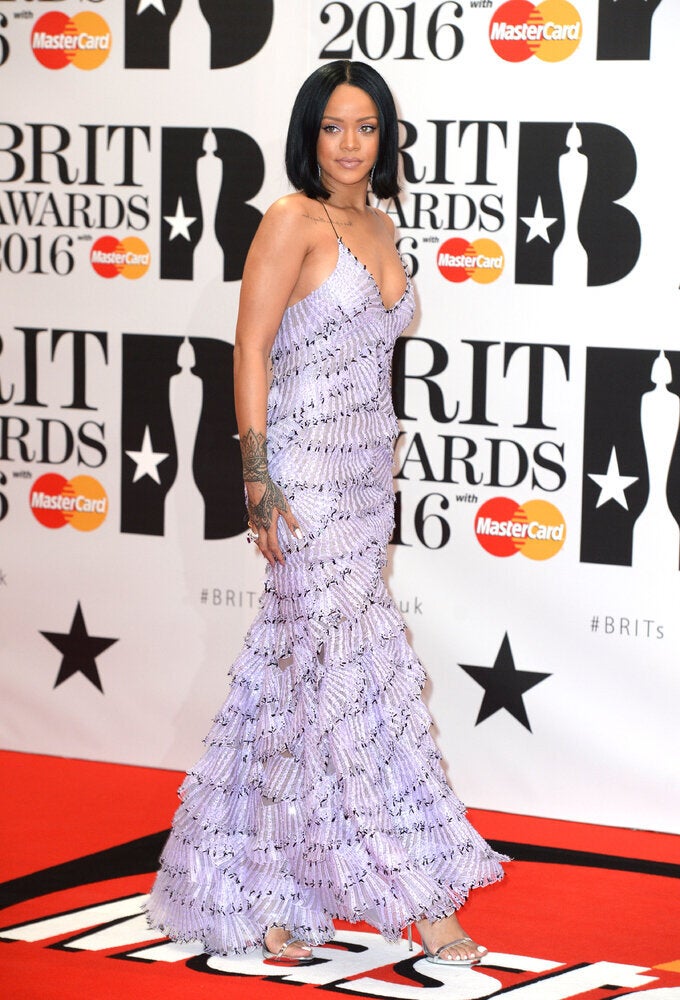 Brit Awards 2016 Red Carpet
Popular in the Community