Newly-engaged Kylie Minogue was all smiles on the red carpet at the Brit Awards on Wednesday night, where she was joined by her fiancé Joshua Sasse.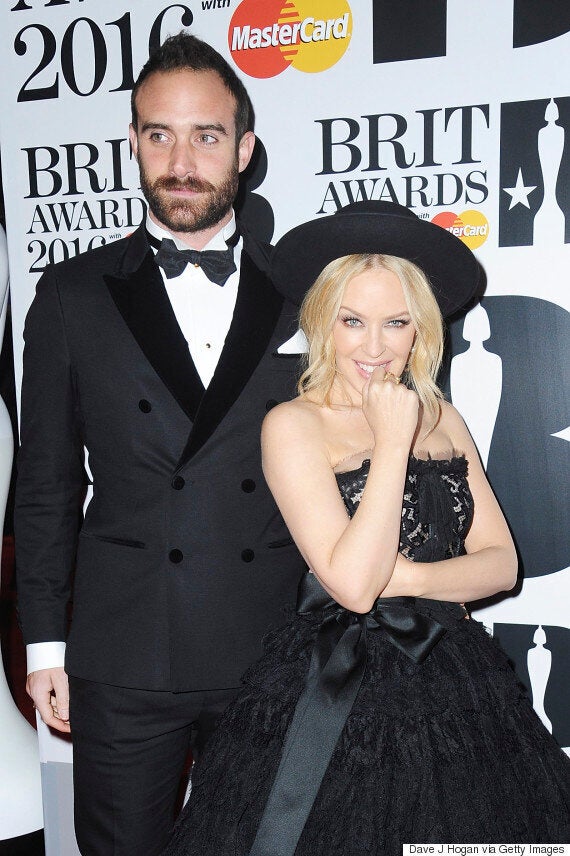 Kylie and Joshua hit the red carpet
It also appears that Ms Minogue took style advice from James Bay, nabbing one of his spare hats for the evening.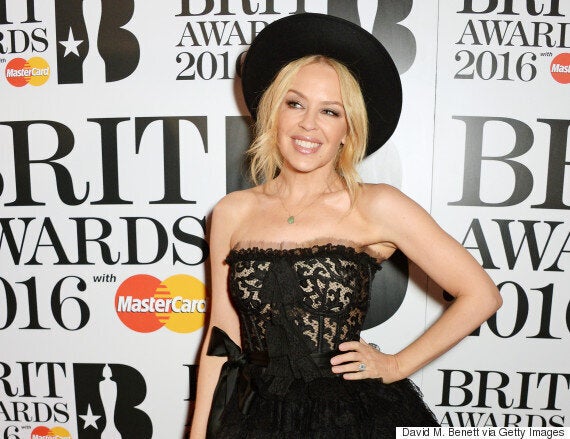 Kylie's diamond is *almost* as big as her hat
Quite frankly, she's the only one who could pull this off.
The evening is far more than just a date night for Kylie, and she was also celebrating 10 years since being told she had gone into remission, following her battle with cancer.
The star shared her joy at marking the day, with an emotional Instagram post:
See all the snaps from the Brit Awards red carpet below…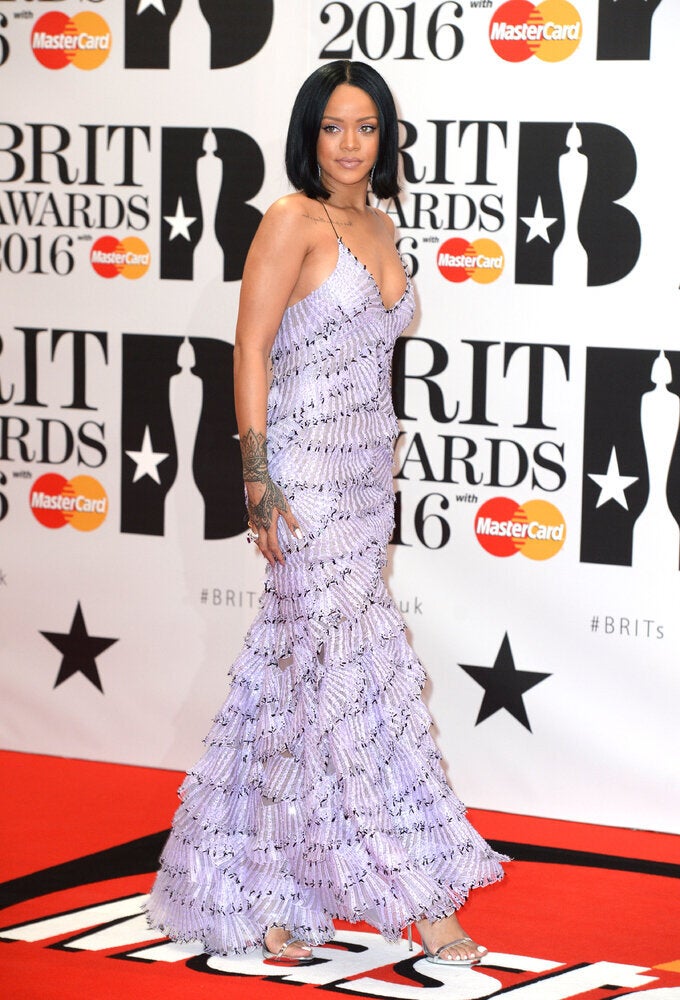 Brit Awards 2016 Red Carpet
Related