The UK's politicians may be debating whether to stay in the EU, while the US is on its way to picking a new President, but there's one political campaign that's about to overshadow them all.
Yes, it's Sally Metcalfe's bid for a Weatherfield council seat in 'Coronation Street'.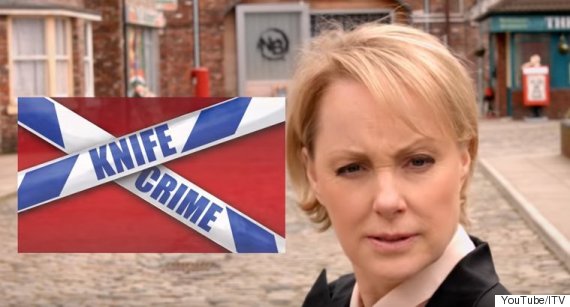 What a woman
The 'Corrie' matriarch has begun campaigning for the all-important post, and she's now revealed a video, which is quite frankly, a lesson in producing top notch campaign material.
Brexit supporters, take note.
The video sees Sally taking viewers on a tour around 'Coronation Street', stopping off at Roy's for a bacon buttie, "with brown bread, so it's nutritious and delicious", and introducing her family, including daughter Sophie, "a committed Christian… and lesbian".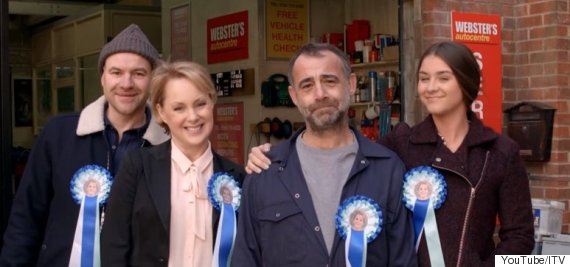 Amazing.
Kevin Webster also makes a cameo, as his ex explains: "When me and my ex-husband got divorced, I honestly thought my world was over - especially as he'd been having an affair with his best friend's wife.
"If I can make this mess work, I can tackle just about anything!"
Well, you can't argue with that, can you? Watch out Frank Underwood, Sally's coming for you.
Watch her campaign video above...
MORE SOAP NEWS:
LIKE US ON FACEBOOK | FOLLOW US ON TWITTER