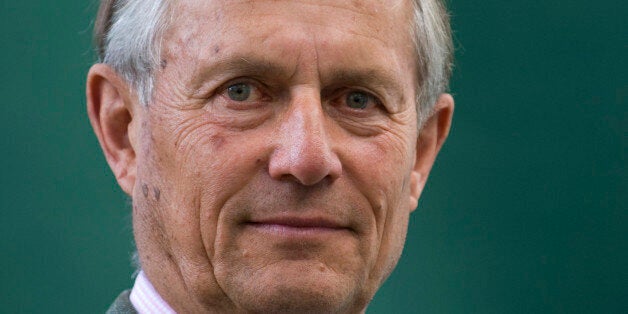 Downing Street has been forced to apologise for wrongly claiming a former SAS chief backed David Cameron's 'In' campaign in the EU referendum.
In a huge embarrassment for the Prime Minister, No.10 admitted on Wednesday morning that General Sir Michael Rose's name had been mistakenly included in a joint letter from leading former generals supporting his stance on the EU.
The letter to the Daily Telegraph, which was splashed on the paper's front page with the headline 'Generals: We are safer in Europe' - had been arranged by Downing Street, a spokesman for the PM conceded.
Thirteen former armed forces chiefs were named in the letter warning that the UK had to stay in the EU to protect itself from "grave security threats" posed by ISIL and Russia.
Field Marshals Lord Bramall and Lord Guthrie, Air Chief Marshal Jock Stirrup, Admiral of the Fleet Lord Boyce and General Sir Mike Jackson all signed the letter.
But General Rose, a former Director of Special Forces, SAS commander in the Falklands War and commander of UN forces in Bosnia, was also included "due to an administrative error", Downing Street said.
No.10 also faced a possible 'spin' row as the mistake – which would have been pounced on by Eurosceptic Tory MPs – appeared to have been kept under wraps until after Prime Minister's Question Time in the House of Commons.
Straight after PMQs, a spokesman for Mr Cameron confessed the blunder after he was asked if any generals had refused to sign the letter.
"One thing to clarify, we have put out a clarification in the last hour or so about Gen Sir Michael Rose, who didn't sign the letter," the spokesman told HuffPost UK and other reporters.
"There was a mistake on our part. Somebody thought that he had and he hadn't. We were made aware of it this morning."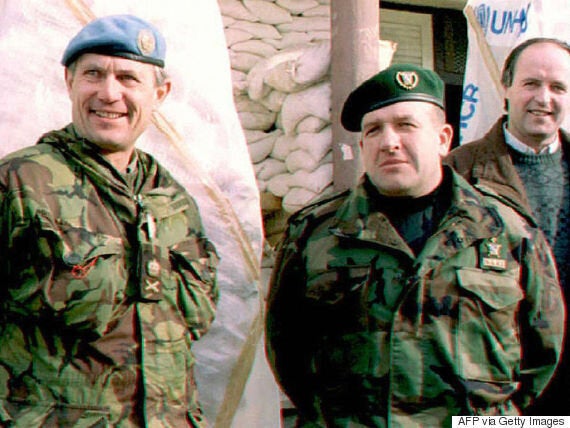 General Sir Michael Rose in Bosnia
Asked if General Rose had rung No.10 to point out the error, the spokesman replied: "He would be the obvious person…"
It was also unclear if Mr Cameron would personally ring the General, who is currently in New Zealand, to apologise.
The Telegraph letter was meant to be the latest weapon in Mr Cameron's 'security' case for staying in the EU, ahead of the referendum on June 23. It followed a similar letter from business chiefs to The Times on Monday.
But in a rare glimpse of the media manipulation involved in such 'letters', Downing Street today admitted that it had played a role in generating and coordinating the Telegraph's missive from former generals.
"Number 10 was involved. There was a number of people involved, including No.10," the PM's political spokesman said. Asked if No.10 had actually written the text of the letter, he replied "Let me check that."
The Daily Mail reported that even though General Rose had seen a draft letter that was circulated to him, he had not signed it.
Sky News' Defence correspondent suggested in a Tweet that Gen Rose hadn't wanted a fuss
Others on Twitter were scathing about what they saw as the latest 'spin' over the EU In campaign.