If you're one of the millions of viewers glued to 'Happy Valley' at the moment, then you might have spotted a bit of a clanger during the latest episode.
On Tuesday night's third outing of the gritty police drama, eagle-eyed viewers noticed one of the very dead characters blinking during a post-mortem scene.
Honestly, you had one job.
The blinking corpse was that of Vicky Fleming, played by Amelia Bulmore, who was murdered at the end of last week's episode.
And it didn't take long for Twitter to notice…
A BBC spokesperson responded to the complaints, saying: "We worked very hard to ensure everything was audible while keeping the sense of reality and the rawness of performances.
"Happy Valley is a drama that has been lauded for its realism and dramatic pathos – as such the dialogue is representative of the characters and area in which it is based.
"We trust it didn't interfere with the audience enjoyment of the opening episode which was watched by 6.5 million."
Watch the (ahem) blink-and-you'll-miss-it moment the corpse flutters her eyelashes in the video clip above...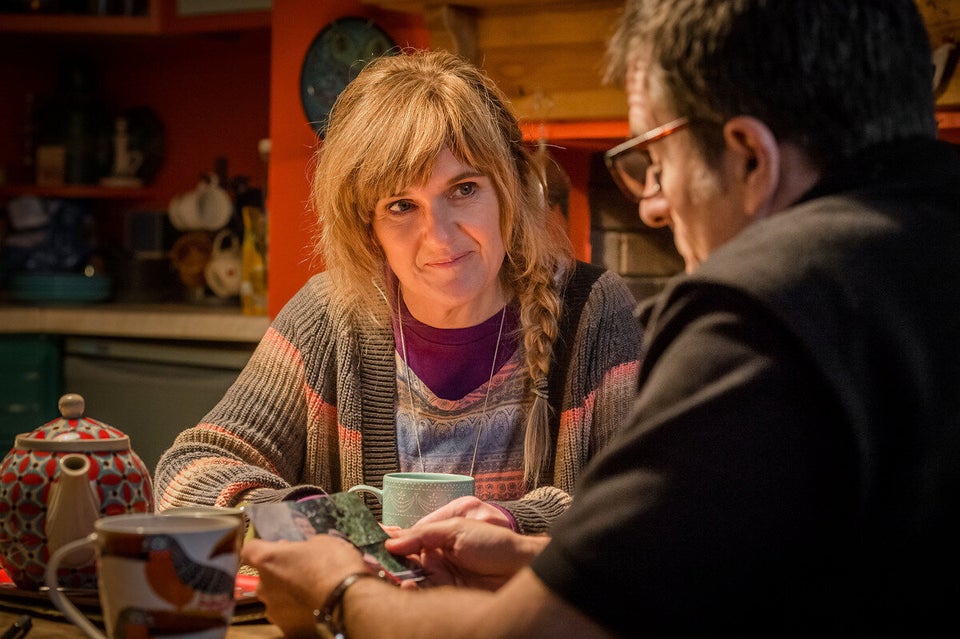 Happy Valley Series 2
Popular in the Community