Katie Hopkins is recovering in hospital after undergoing an operation on her brain.
The controversial former 'Apprentice' candidate was in surgery for 12 hours on Monday as surgeons mined for a lesion in a bid to cure her epilepsy.
According to her agent, the op was 'a little trickier than the surgeons expected', but tests have come back positive and she is propped up in bed enjoying her first meal in two days.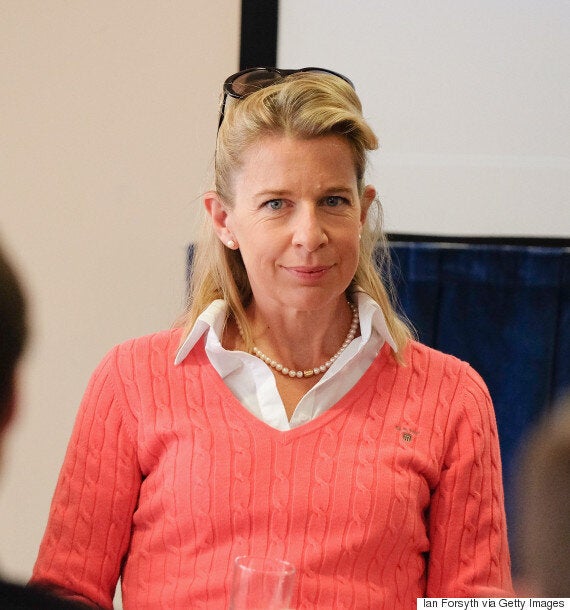 And it didn't take long for the outspoken star to take to Twitter to update her 650,000 followers on her progress.
"A tweet from the High Dependency Unit to give you bad news. Even 12 hours in surgery and the removal of part of my brain has not shut me up," the 41-year-old tweeted.
Katie will now have to wait days until she receives a detailed diagnosis of her doctor's findings.
Although there were no complications, the op, which could have left the 'Celebrity Big Brother' star with impaired vision or speech deficiency, did take longer than expected.
The star was warned of the possible dangers before going under the knife, with one doctor telling her 'the price you pay to enter the casino of neuro-surgery is uncertainty'.
Katie has suffered from frequent epileptic fits since she was 19. At one point she was hospitalised 26 times in nine months.
In November, she had to have two teeth removed after falling in the street during a fit.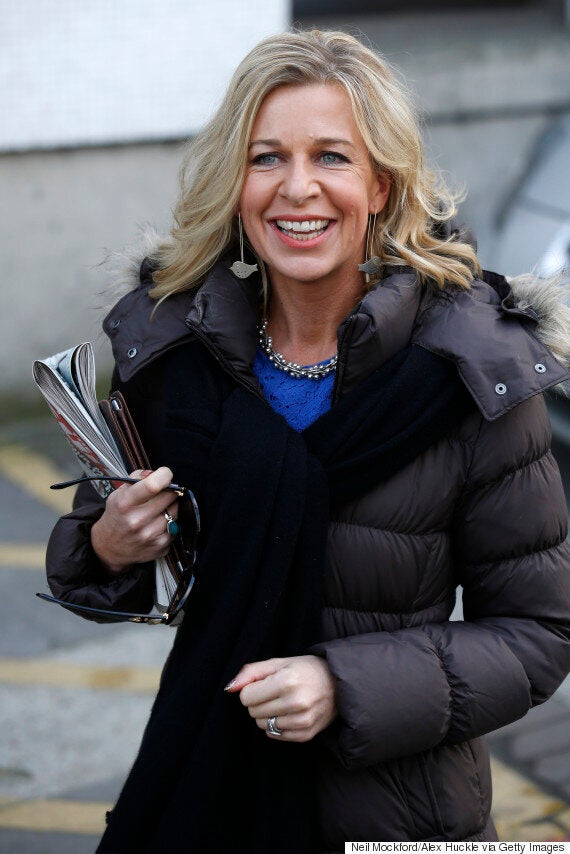 In an interview with The Guardian, she said: "When I have a fit at night, my arms come out. They dislocate. So I have to go into hospital to have them relocated.
"So we all have crap to deal with in our lives. I'm hard with myself. 'Get on with it. Move on. Get your arms put back in."
In the blog, she wrote: "You are safe at school now. I like walking you there because I get to hear more about what you are thinking and there is space for me to listen.
"And I understand more about how you see the world at ten, nine and six. 'Why the hell would you buy a car the same colour as your kid's hair?' It is not exactly insightful stuff. But if these are your biggest worries, I am serving you well.
"I won't always be here to do that. We know Mum's doctor says her epilepsy will get her one day. Fruit loops say Karma will. But either way, I wanted to write down a few things for you to remember as you get bigger."
Tap the picture below to see the slideshow...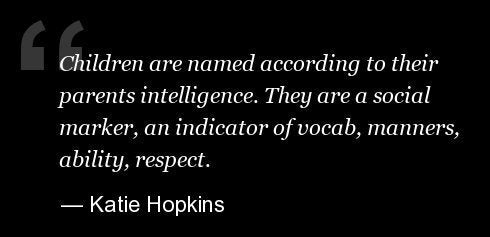 Katie Hopkins' Most Controversial Quotes