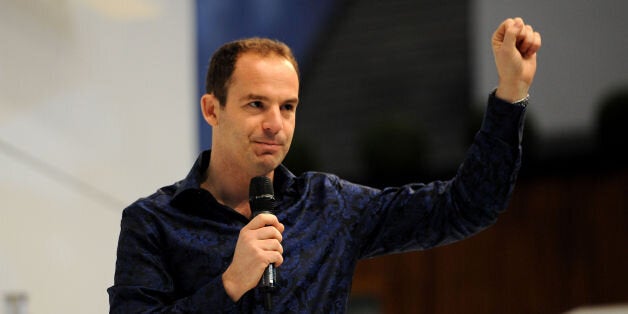 The man most trusted by ordinary Brits over whether the UK should leave the European Union is currently planning to vote Remain, the Huffington Post UK can reveal.
In an exclusive interview, Martin Lewis, known as the Money Saving Expert, admitted he is "55/45" in favour of the UK staying in the EU.
However, the ITV star told the HuffPost UK he still needed to carry out research into the issue, and attacked politicians for talking "bollocks" once their minds had been made up.
The financial guru, who is a regular on ITV's Good Morning Britain, said the referendum will come down to how "risk averse" individual voters are.
He said: "It's riskier to leave the European Union than to stay in it because change is always riskier.
"However, risk should not be automatically considered a bad thing.
"If you are risk averse you should probably vote to stay in the EU. If, however, you are of the view that you want change you should vote out.
"Honestly, I'm risk averse. At the moment I am probably 55/45 for staying in Europe.
"However, I, like everybody else, am still doing my research on this issue and what it means for me and my country."
Research carried out by Greenberg Quinlan Rosner showed the opinion of the financial journalist was more influential than inventor Sir James Dyson, London Mayor Boris Johnson and former Prime Minister John Major.
Mr Lewis holds particular sway over women, and those likely to support Remain.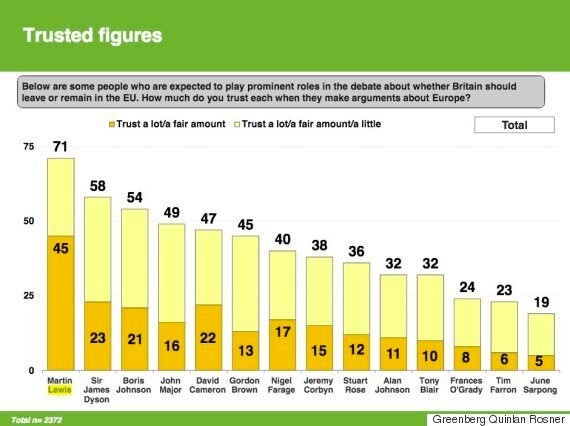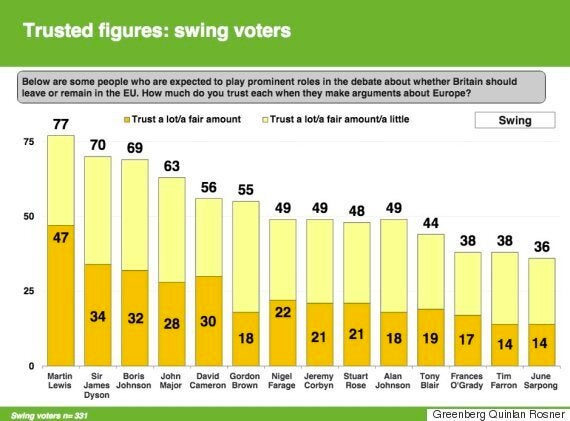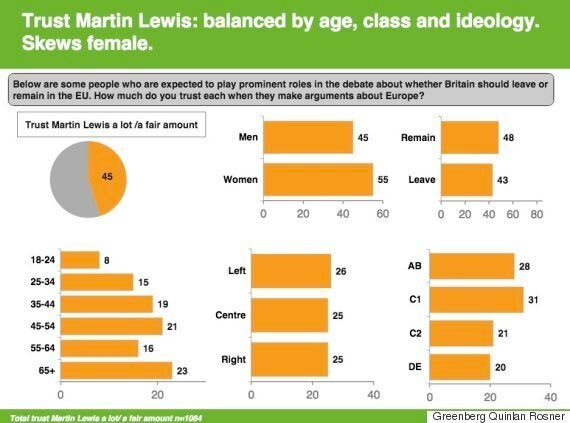 Despite his current backing of voting to stay in the EU, Mr Lewis acknowledged he still needed to find out more information about the consequences of a vote to Leave or Remain.
He attacked politicians who have dug down into a particular viewpoint and then refused to accept any of the arguments put forward by their opponents.
Mr Lewis said: "This is an opaque issue, yet once the politicians are in a camp they rebuff every argument from the other side. That's unbelievable.
"It's bollocks, it's just bollocks."
He added: "If we leave the EU will we get a nice, friendly trade agreement? Probably not for the first few years.
"But alternatively it the UK could become a thriving, tiger economy."
Mr Lewis said all voters "have a responsibility here" to look into the various issues around the referendum before forming their view, and should not "just base it on a two minute report on the news or what a politician has said."
Earlier this month, the boss of budget airline company easyJet warned that Brexit could lead to an increase in holiday costs.
Mr Lewis was unsure if that was true, and instead quipped: "I can guarantee if we leave the EU, low-budget flights will either increase, decrease or stay the same.
"Alternatively, we might find it's cheaper to go to America."
Related