Richard Bacon has few regrets, and it's certainly not using his career to have, well, lots of fun. Though this was perhaps at the expense of a proper plan.
His illustrious, intriguing, and even controversial career in broadcasting - presenting everything from 'Blue Peter' to 'Castaway' and 'Panorama', not to mention thousands of hours on Radio 5 Live - has been, to use his words, a bit "scattergun".
It's a point that came to the fore of Bacon's mind when he met a group of stars from the worlds of politics, sports and media for the HuffPost UK series '30 Something'.
"You can see as you're talking to them the cogs turning," he says of his guests in the series which features columnist Owen Jones and boxer David Hayes. "The thing that separates them and me is that they've always had a plan."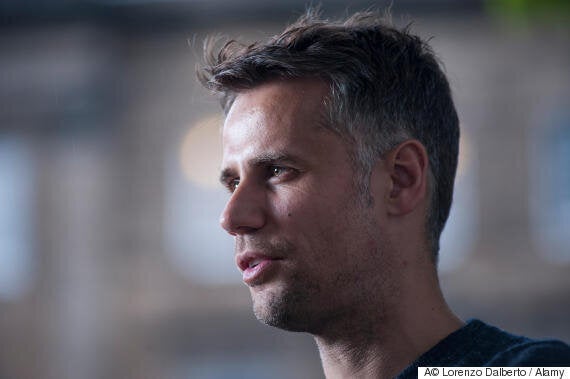 Richard Bacon says our thirties "set the path to the rest of our lives"
Yet while those cogs were turning, Bacon was using his then-fast approaching 40th birthday to reflect on his most seminal decade - his thirties.
"It's more advantageous to look back than look forwards. I get a sense from my own experiences and from talking to people in this series that being in your thirties is your most consequential decade," he says.
"It's the decade where you set the path for the rest of your lives, more so than in your twenties or forties."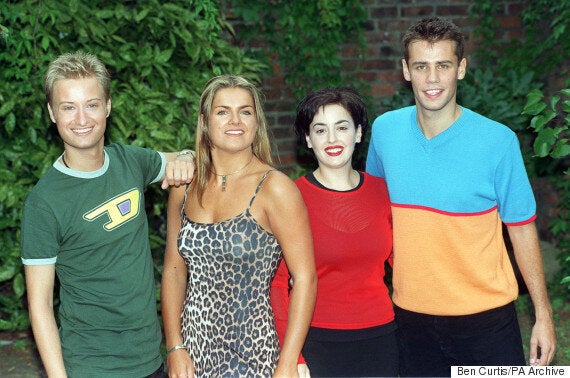 Bacon, far right, with his fellow 'Blue Peter' presenters in 1997
Bacon's twenties might explain his perception of a "scattergun" career. His sacking from presenting 'Blue Peter' at the age of 22 came after details of illicit drug use were splashed across a Sunday tabloid.
Despite the setback, within a year, Bacon began working on Channel 4's 'Big Breakfast', going on to host programmes like cult reality show 'Castaway', followed by a series of apparently unconnected gigs on channels hidden at the end of programme guides.
"I think I've always perhaps mistakenly used my career as a portal to have lots of fun and I've had lots of fun," he says alluding to the infamous 'Blue Peter' controversy.
"I think there are times where I could have been a bit more focussed and less concerned with using my career as a gateway to fun."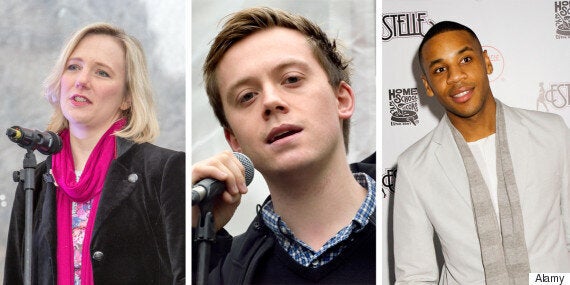 Labour MP Stella Creasy, columnist Owen Jones, and TV presenter Reggie Yates appear in '30 Something'
Focus is an attribute which Bacon observed in those he interviewed for '30 Something', including Walthamstow MP Stella Creasy and former Westlife star Markus Feehily.
"In a broad sense those I met took things more seriously than I was expecting," Bacon recalls. "All of those I spoke to do really have plans and it made me slightly regretful of my arsing around approach to my existence."
"They were all probably quite-old young people, when they were young they could see the bigger picture – they were quite mature and knuckled down.
"They are people who were always 30-something, even when they were 15, 16, 17," he quips. "They didn't have that in common with me."
Bacon now lives in America, flitting between presenting ABC News and covering the upcoming US election - a dream gig for the avid politics follower.
Perhaps this proves that having a plan for your career isn't always a requisite to success. "It's not true for everyone, but your thirties are the decade where stuff happens that makes things immovable," he says. "By the end of your thirties you tend to set roots deeper than in your twenties."
And having spoken to those carving out flourishing careers in their thirties, Bacon believes the key to success is actually pretty simple. "There's three points," he says. "First, you have to find something that you love doing and that's the key thing, find something you love.
"So rather than a scattergun approach, go in the direction of the things that you love because if you love something you're going to be good at that.
"That's coupled with a sort of older head on a younger shoulder," he says.
"And then it's your background - often stemming from our parents - to provide the ambition."
Popular in the Community