More than half of children diagnosed with asthma do not have the condition and are receiving unnecessary treatment, new research suggests.
Despite more than one million children being treated for the condition in the UK, a Dutch study claims GPs do not always perform the tests which can confirm a child has asthma, leading to over-diagnosis.
Researchers used a retrospective analysis, from health care centres in Utrecht, of 652 children aged six to 18 years old who had previously been diagnosed with asthma.
The results, published in the British Journal of General Practice, showed more than half (53.5%) of the children diagnosed with asthma showed signs and symptoms which made it "unlikely" they had the condition.
Asthma may be widely over-diagnosed in children
"Over-diagnosis of childhood asthma is common in primary care, leading to unnecessary treatment, disease burden, and impact on quality of life," said the authors, led by Ingrid Looijmans-van den Akker.
"However, only in a small percentage of children is a diagnosis of asthma confirmed by lung function tests."
The study showed only 16.1% of children had their asthma confirmed.
There were 23.2% of children who had symptoms suspected to be asthma, but needed to have undergone further lung function tests to confirm this.
The main reasons for classifying asthma without children undergoing further lung function tests were dyspnoea (sudden and severe shortness of breath), a cough and wheezing.
Professor Mark Baker, director of clinical practice at Nice, told the Telegraph: "Nice is developing a guideline to provide advice for primary, secondary and community care healthcare professionals on the most suitable tests for accurately diagnosing asthma and how to help people monitor and control their symptoms.
"As part of this work, Nice is inviting GP practices to take part in a project to check the feasibility of some diagnostic tests that Nice proposes to recommend."
Dan Murphy, director of external affairs at Asthma UK, said asthma has many complex causes, which he believes is why it is difficult to get a definitive diagnosis.
"It is a highly variable condition that can change throughout someone's life or even week by week, meaning treatment also needs to change over time," he explained to The Huffington Post UK.
"For example, children whose asthma is triggered by pollen may have no symptoms during an annual asthma review in winter and present completely differently in the summer.
"It's important parents of children with asthma work in partnership with their GP or nurse to build a complete picture of their child's asthma to tailor their treatment.
"This is a small study that took place in a country that has a very different healthcare system to the UK.
"It is vital that no parent of a child with an asthma diagnosis stops them taking their medication on the basis of this information, without discussions with their doctor."
For further information, visit www.asthma.org.uk or call the Asthma UK Helpline on 0300 222 5800.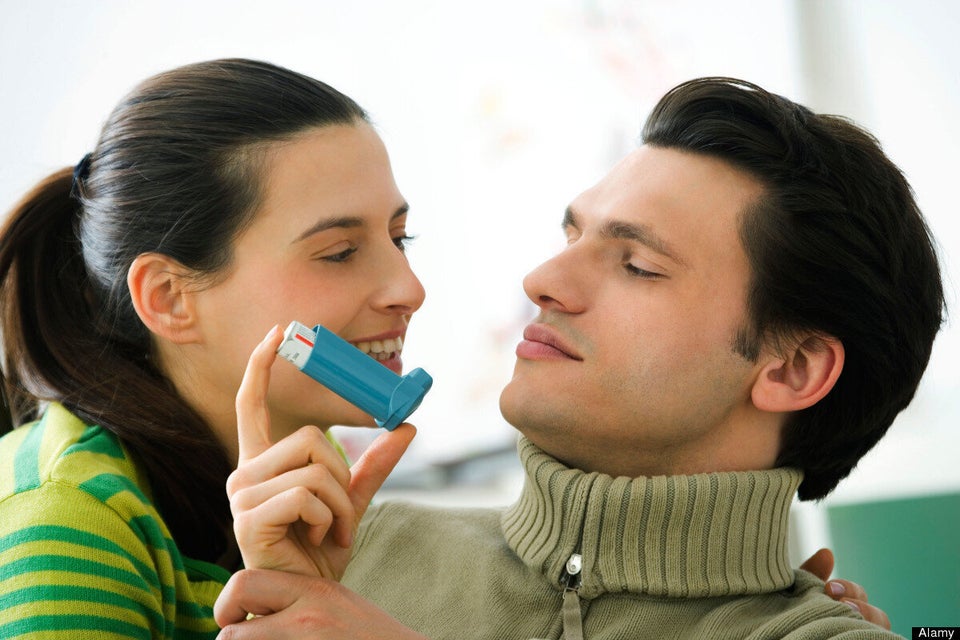 What To Do If Someone Is Having An Asthma Attack