Sacked BBC DJ Tony Blackburn has claimed he was given the opportunity to resign from the broadcaster and then return in a "few months", despite his evidence to the inquiry into sexual abuse by Jimmy Savile clashing with theirs.
Blackburn, 73, who has accused the corporation of making him a scapegoat, denied in evidence that he had ever been made aware by the BBC of a complaint against him by a teenager in 1971, even though it told the inquiry, by Dame Janet Smith, he had, The Press Association reports.
Blackburn has strenuously denied that he ''seduced'' teenager Claire McAlpine after inviting her back to his flat following a recording of Top Of The Pops, and is taking legal action. The girl later killed herself.
Speaking to Radio 4's Broadcasting House programme, Blackburn said he was told that if he resigned from the BBC there would be an opportunity for him to return later in the year.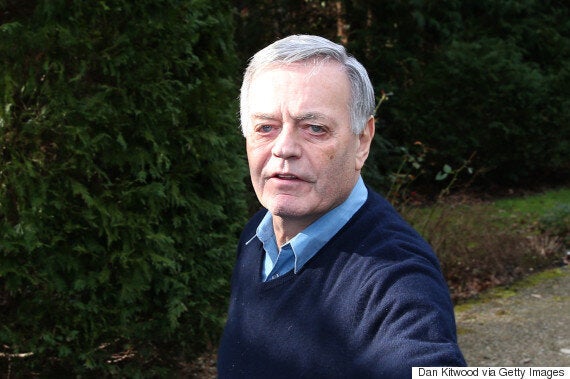 Tony Blackburn said the BBC offered him the chance to return to work there despite his evidence contradicting the broadcaster's account
He said: "I had been asked to resign by Bob Shannon (head of Radio 2) of the BBC, but I said, well, why do I want to resign? There's no point. I love my job at the BBC, I love the BBC, why would I resign?
"They gave me the chance to resign, saying that that way you don't actually cut off all ties from the BBC and we could probably bring you back in a few months."
Blackburn said he refused to do that, "because I have got nothing to hide", and stuck by the evidence he gave to the review.
He said: "It basically boils down to my word against hers and with all due respect to Dame Janet, she wasn't there in 1971. I was and she wasn't. I can't lie and say that it happened because it didn't.
"I'm sure there were memos written in 1971 but I never saw them. I said time and time again, 'Can you show me the notes of this meeting I was supposed to be at?'. But they can't."
Blackburn said he wished he had been investigated at the time of the allegation of sexual activity by the girl, to prove his innocence, "but I only heard of this in 2012, I think it was".
He said: "If something as serious as this (the allegation) really happened, why was I not taken off Radio 1? Why was I not taken off Top Of The Pops?
"I once made a remark that the miners should go back to work and I got taken off for a couple of weeks.
"If I'd been reprimanded by the BBC I would have remembered."
Asked about the suicide of the complainant, the same year as the alleged sexual contact, he said: "It's a very sad case. I didn't know (Claire) personally. I did say some fans used to come around and I remembered her from a picture in an article.
"My agent said my name was mentioned in her diary. It was all investigated by a coroner and the police, and there was no disciplinary against me or anything.
"It's a really sad story but unfortunately I have nothing to do with it."
He said he would be open to a return to the BBC, but is concentrating on getting "my career back and my reputation back".
The veteran broadcaster, who won the first series of I'm A Celebrity ... Get Me Out Of Here in 2002, said: "The amount of support I've had has absolutely astounded me.
"I love the BBC, I was proud to work for the BBC. I was proud to open up Radio 1 and I don't know why this is happening to me.
"This one comment from Dame Janet Smith has ruined it all and I do object to that. I was very, very annoyed about it. But I'm not annoyed now, I'm sad.
"If the director-general came up to me and said, 'We've made a mistake, it's all gone wrong', I'd shake his hand, there would be no hard feelings at all."