Bishops sitting in the House of Lords voiced "deep concern" over a Bill that would change metrics used to measure the success of hitting poverty targets and cut welfare paid to domestic violence victims with more than two kids.
They said that if passed, the proposals would "lead to more children and families being poor".
Paul Butler, the Bishop of Durham, lamented he was worried by what he saw as the Government's reluctance to publish information and statistics on child poverty figures that could used by politicians and charities to hold it to account.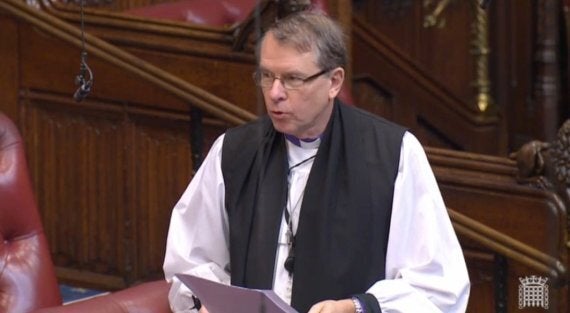 The Bishop of Durham speaking earlier
"Throughout our debates on this Bill we have all consistently expressed our desire to see child poverty being reduced and ultimately eradicated," he said in a debate on Monday.
"We have different views about how this might best be achieved and different views about the impact that this current bill will have.
"I continue to have deep concerns about the impact of the Bill; I fear that it will lead to more children and families being poor..."
"I remain unconvinced that the measures in this Bill will have the complete effect that is suggested."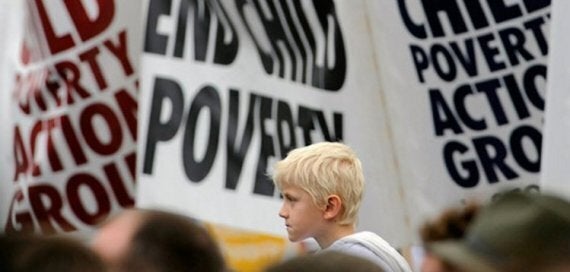 Some peers worry the Bill will push more children into poverty
Conservative ministers has also tried to ditch family income from the list of metrics that measure how many 16-year-olds in the UK are living in poverty.
The move was criticised by Bishop Butler, who claimed academics and professionals working in education, economics, health and social care were "almost unanimous" in thinking income poverty was a "big problem" that needed to remain being taken into consideration.
"To not take seriously the reality of financial poverty would be a major mistake," he said.
The Reverend was joined by his fellow peer the Bishop of Portsmouth, Christopher Foster.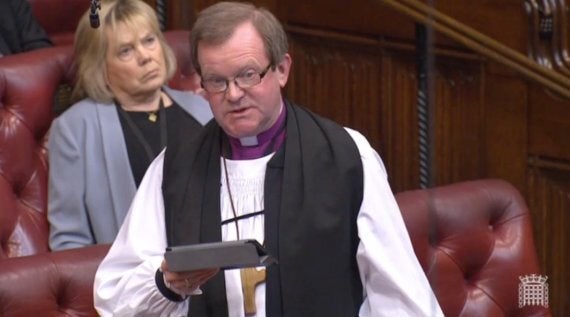 Bishop Foster was skeptical about the Bill's impact
Addressing Lord Freud, a Work and Pensions minister, Bishop Foster said: "I recall that the minister said - and I paraphrase - that he expected the Government to come under further pressure - and I don't want to disappoint him."
The peer took aim at attempts to cap tax credits paid to working families with more than two children. He praised the exemption of those who became pregnant as a result of being raped, but was angry victims of bereavement or domestic violence would not avoid having their benefits cut.
"No society should tolerate violence. The government recognised that in exempting - from the two child limit - victims of rape," he said.
"Those who suffer domestic violence are in the present proposals still encouraged to stick it out; to put up with it; or be penalised.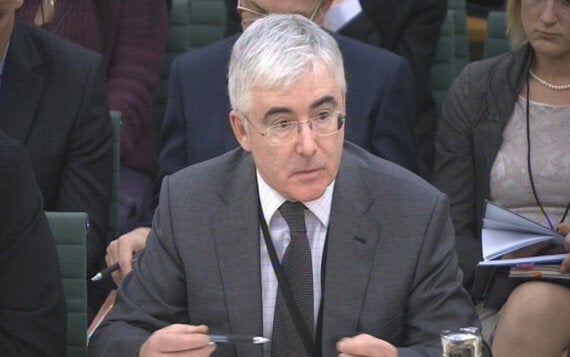 Lord Freud came under fire today
"If violence is wrong and to be deplored then it's always wrong. Rape, yes, but the brutality, cruelty and horror of all violence.
"It's a thin line that divides rape and domestic violence. It does no credit to a government or a society which seeks to maintain such a marginal distinction."
The Children's Society estimates 640,000 families will lose some financial support as a direct result of the proposed changes outlined in the Welfare Reform and Work Bill, currently ping-ponging between the Commons and the Lords as both sets of politicians try to get the other House to pass their amended version.
A spokesperson for the Department of Work and Pensions has previously defended the Bill's proposed changes, which they claimed were fair to people who paid into the tax system as well as those who received payments.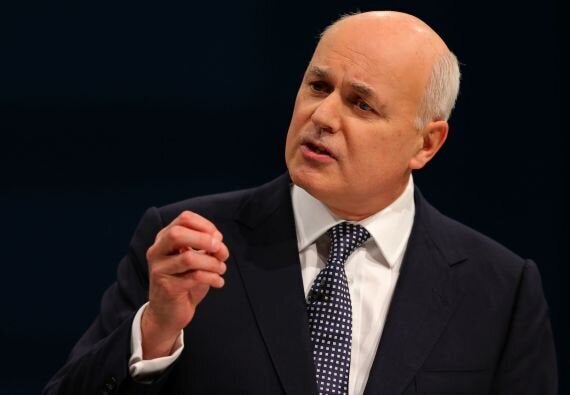 Iain Duncan-Smith's department is behind the reforms
"The reality is that our welfare reforms are incentivising work while protecting the most vulnerable, and ensuring we have a system which is fair to those who pay for it, and to those who benefit from it," the spokesperson said.
"We are bringing welfare spending under control, while – crucially – helping people into work, and through Universal Credit helping them to earn more.
"More people than ever before are now in work, wages are rising above inflation, and the National Living Wage is set to boost pay even further."
Popular in the Community