Ice cream is great. Ice cream in a sugar and cinnamon-coated doughnut cone is a whole new level of pudding brilliance.
Just see for yourselves...
The doughnut delicacies, which are also known as 'Chimney Rolls' or kürtoskalács, are popular in eastern Europe where dozens of street vendors dish them out to hungry passersby.
The 'cone' is made up of dough, which is coated in cinnamon and sugar. It comes filled with ice cream, chocolate sauce and anything else you can get your hands on.
The dough rolls can also be consumed on their own, minus the ice cream. But to be honest, we'd be inclined to go the whole hog.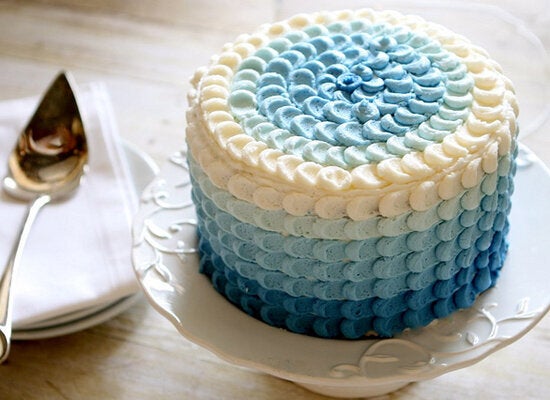 Ombre Cakes
Related