Amid the historic atmosphere and betwixt the layers of dust is a huge sense of pride. The kind you would never guess existed amongst layers of peeling wallpaper.
Opening its doors for the first time in Thatchers era of 1979, it's some-what fair to say that Gay's The Word bookshop was not always a welcome part of Bloomsbury, London.
In fact it was Ken Livingstone, the former London mayor, who helped the owners access the Camden venue.
A year after its establishment Scotland would decriminalise gay sex and four years later it would be raided for "indecent books" after orders from Customs and Excise.
But arguably what it's most famous for is its home to the unlikely but powerful union between lesbians, gays and miners.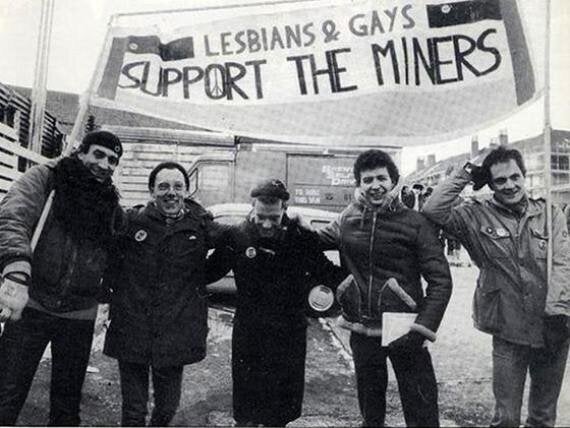 A wave of trouble began in 1984 over an announcement by Chairman of the Coal Board Ian MacGregor that 20 uneconomic pits would have to close, putting 20,000 miners out of work.
In response, a miners' strike was held, lasting a year and becoming one of the longest and possibly most damaging industrial disputes ever seen in Britain.
As families on the breadline struggled to put food on the table during the mass exit, lesbians and gays were facing a spell of unnerving quiet from police.
It was during this period of reflection that Mark Ashton, a founding member of LGSM (Lesbians and Gays Support the Miners), decided to take a stand.
"It is quite illogical to actually say well I'm gay and I'm into defending the gay community but I don't care about anything else.
"One of the reasons I support miners a lot is because they go down and do it, I wouldn't do it. Miners dig coal which creates fuel, which actually makes electricity," Ashton said.
But there was one problem that held the group back, a meeting space.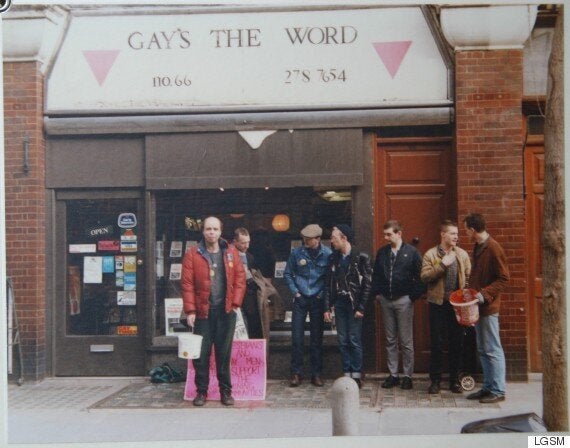 Spat on by onlookers as they stood on the meter-wide concrete slab outside 66 Marchmont St, the LGSM found their home was surrounded by barriers.
If the group stepped from the paved area onto 'public property' their buckets and fundraising efforts would be taken away by police. A stark reminder of the stigma facing them at the time.
"Lesbians and gays support the miners" they shouted unapologetically.
Bricks through the window would be a regular occurrence for Gay's The Word, with little or no authority to stop the perpetrators of hate crime.
Fifty-years of working at the queer bookshop, Jim Macsweeny remembers vividly and is reflective of its place in LGBT history.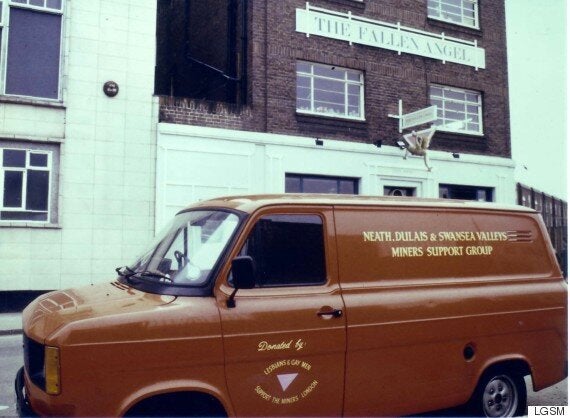 "It is interesting to reflect back in opposition to gay rights and the changes since 1979, the world has changed completely for lesbian and gay people in the UK, in the last 30 years.
"Certainly beyond anything I would have thought. The shop has been an important space for people to meet. Groups grew out of it, academics, journalists and ordinary just people coming in and reading - being inspired.
"I think in a small way we've been an important part of that. I'm never good at overplaying our importance. I think well it's a bookshop with a lot of heart and pulling together an important range of books".
The shop did not always have such an easy ride and owes lots of its continuing success to the film 'Pride', which documents the work of the LGSM.
Macsweeney is the first to admit that it has struggled in the past and although the future is bright, it's still filled with uncertainty.
With gentrification threatening LGBT venues across the capital, closure could hit the shop in the desirable area of Bloomsbury.
"We hope to see more people coming through the door and it's been regenerated with the release of the film, we hope it continues, because it's our community and it's the only thing that will help."
On 17 January 2016, Gay's The Word bookshop celebrated its 37th birthday. The shop opened for trading on 17 January 1979. In 1979, books with a specifically gay or lesbian theme were rarely stocked in mainstream bookshops..