A cancer patient marked the start of her chemotherapy by throwing a "shave my hair" party for her friends and family.
She's since shared updates about her condition to the Facebook page 'When Things Went Tits Up', which has gained thousands of followers from people around the world.
Last week, around 50 of Arkell's loved ones gathered in her back garden for a barbecue. They drank champagne and raised a toast while she had her head shaved.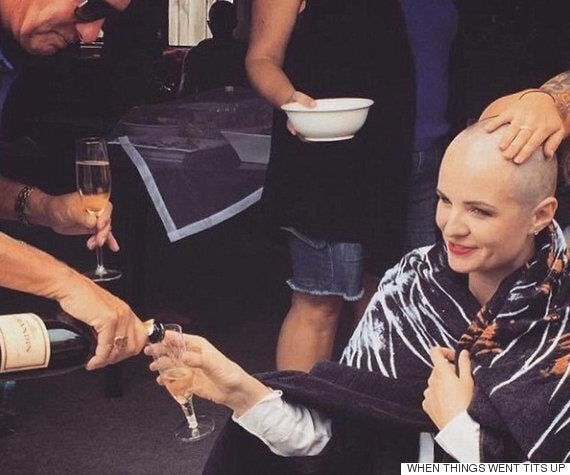 "As a female you really identify with your hair as something of beauty – I didn't want to wait for it to fall out."
After the big event, Arkell posted an image of her newly shaved head onto Facebook saying the party was "the most liberating, amazing, humbling and most loved moment of [her]entire life".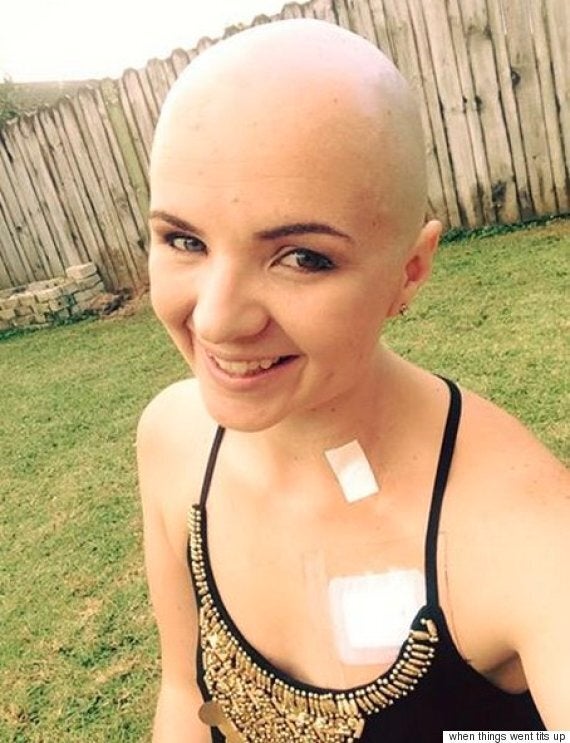 She added: "Today we marked the start of a calendar year of treatment, struggle, highs and lows.
"Today I was surrounded by the most beautiful, amazing most loving human beings on this planet. Today my friends and family shaved my head.
"From the bottom of my heart I can not thank you all enough xoxo lets do this."
She later posted the below video to tell her followers how her first session of chemotherapy went.
In the clip she jokes: "I'm surprisingly feeling pretty good, but that could possibly have something to do with the amount of saline they've put through me."