The UK is braced for a snowy start to March as experts warn temperatures will plunge to as low as -14C over the month, right up to the Easter bank holiday weekend.
After what is expected to be the warmest Winter on record, forecasters say the arrival of Spring is set to be marked by a wintry spell bringing snow, ice and the risk of severe gales.
A mild start on Tuesday will see temperatures of up to 13C (55.4F) in London, although the mercury is due to tumble throughout the week.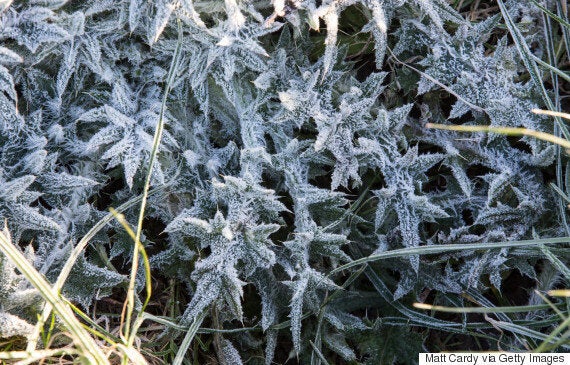 A 'white Easter' could be on its way
A front of cold and unsettled weather is due to sweep in, bringing rain, snow and strong winds and some localised disruption in the south-west by Wednesday.
The Met Office said in its forecast: "Over the next few days there is going to be a bit of a change and it will not be very spring-like.
"Tuesday is going to be relatively mild but wet and windy for most followed by a frosty night.
"There will be a very blustery Wednesday with wintry showers and the possibility of some snow on high levels across northern Britain.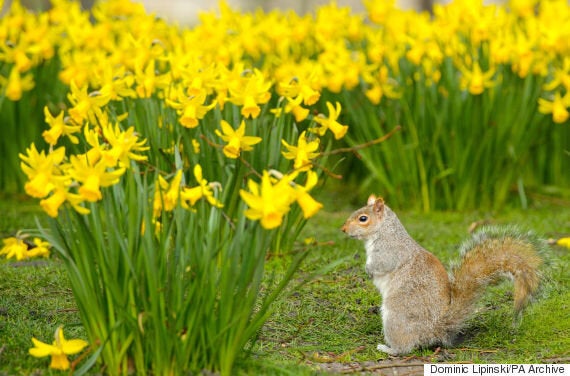 Don't expect many scenes like this too soon...
"On Wednesday we also have the potential for gale-force winds in western coastal areas, possibly touching severe gale force in parts of coastal Cornwall and south west Wales."
The Met Office is due to process the final set of winter temperature readings from weather stations around the UK on Tuesday, with 2015/16 expected to be the warmest in some parts since the 17th century.
Preliminary data for the central England temperature series showed an average temperature of 7C (44.6F) this winter, beating a previous high of 6.8C (44.2F) set in 1659.
Early figures also indicate this winter has been the second wettest on record and the warmest for the whole of England and Wales in records dating back to 1910.
The average total rainfall across the country over the winter was 515mm (20.2 inches), coming second only to 2013/2014, which saw widespread storms and flooding.
To cheer yourself up, why not learn about 18 of the coolest extreme weather phenomena?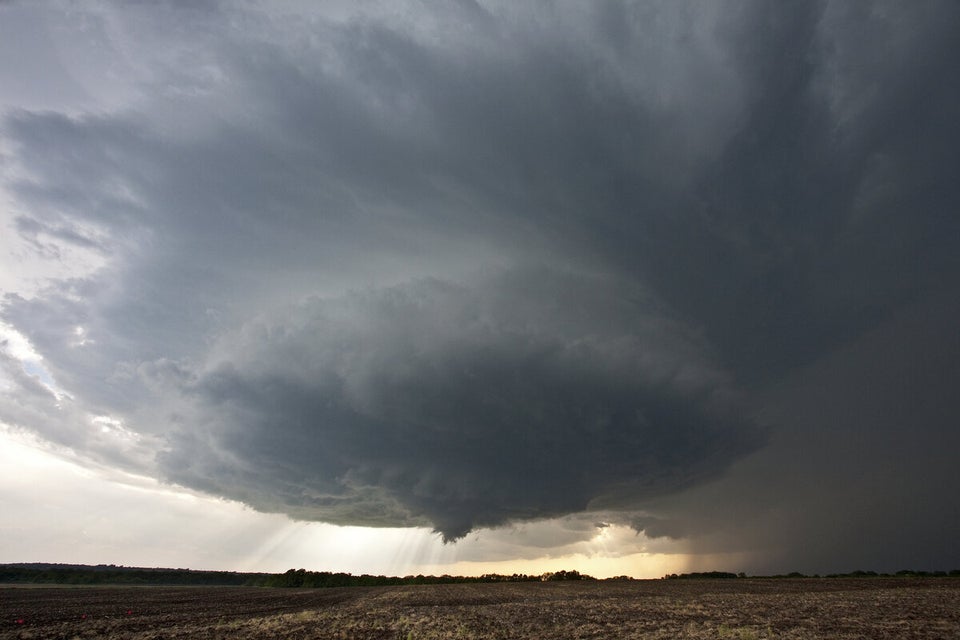 Weird weather phenomena
Popular in the Community