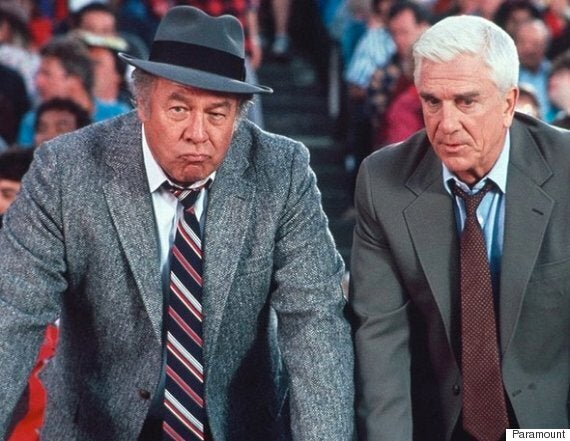 George Kennedy starred with Leslie Nielsen in the 'Naked Gun' comedies
He made his name playing opposite Paul Newman in 'Cool Hand Luke' in 1967. His performance as 'Dragline' brought him the Academy Award for Best Supporting Actor, and he was also nominated for a Golden Globe.
Following long service in the Army, George Kennedy started his new career as a military adviser to the 'Sergeant Bilko Show'. He went on to make the most of his military bearing - standing 6'4" in his socks - in a huge range of roles, most memorably as mechanic Joe Patroni in 'Airport' and its three sequels, and in fellow disaster flick 'Earthquake'.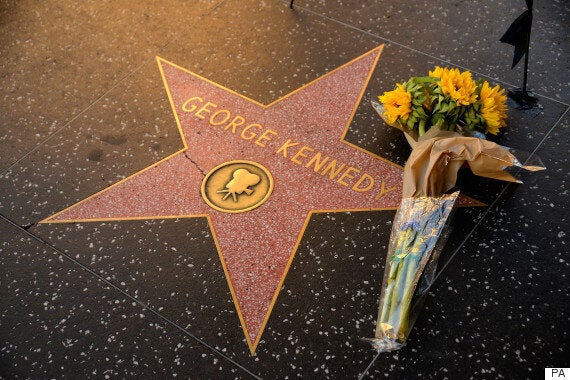 Flowers left for George on his star on the Hollywood Walk of Fame
One of his most successful partnerships was with Leslie Nielsen in the 'Naked Gun' films, where he played Police Captain Ed Hocken.
On TV, he was one of the original stars of 'Dallas', where he played corrupt oil baron Carter McKay - a stalwart of the Oil Barons' Ball - and acted into his eighties, taking on a seven-year stint most most recently on long-running soap 'The Young and the Restless'.
"My grandpa loved acting. Every opportunity he had, he enjoyed with such a passion," his grandson told CNN following his death. "It was definitely amazing to see that passion. Acting was natural to him."
Tap picture to start slideshow: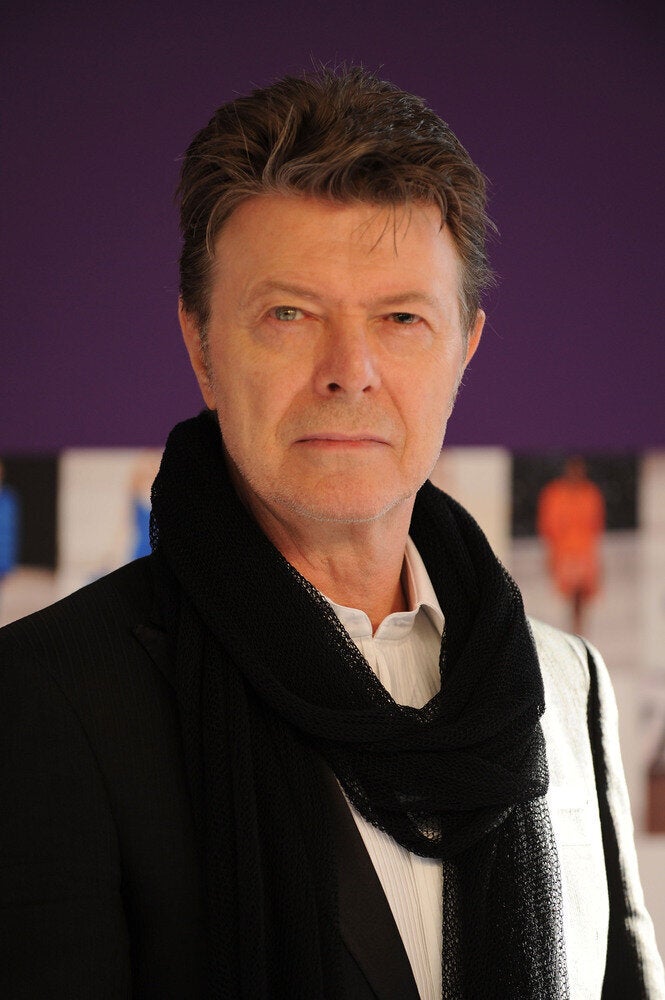 RIP: The Celebrities We've Lost In 2016