Her co-host just couldn't resist throwing a toy for the show's trainee guide dog Clover to fetch, while Holly was clutching the pooch's lead.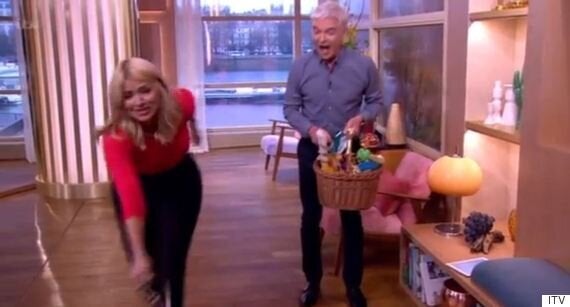 Phillip Schofield threw a toy to dog Clover
Holly ended up being dragged halfway across the studio as Clover ran to play with the toy.
"Oh no! Don't do that!" Holly screamed. "I've got really wobbly heels!"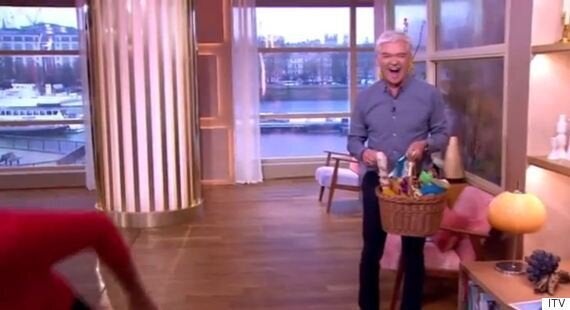 Holly Willoughby was dragged across the studio
Phillip fell about in stitches at his handiwork, as Holly nearly came a cropper in the process.
"You know when things pop into your head and you just cannot resist?" he said, just laughing.
Holly asked him to leave the toys alone to prevent any further mishaps, but he joked: "No shut your face! She can have one of these treats."
Holly nearly fell over in the process
The puppy was celebrating six months since being introduced to the ITV daytime show, and the team were clearly keen to spoil her.
She is being trained to become a working guide dog, and will eventually be handed over from the show to someone who is visually impaired.
'This Morning' airs weekdays at 10.30am on ITV.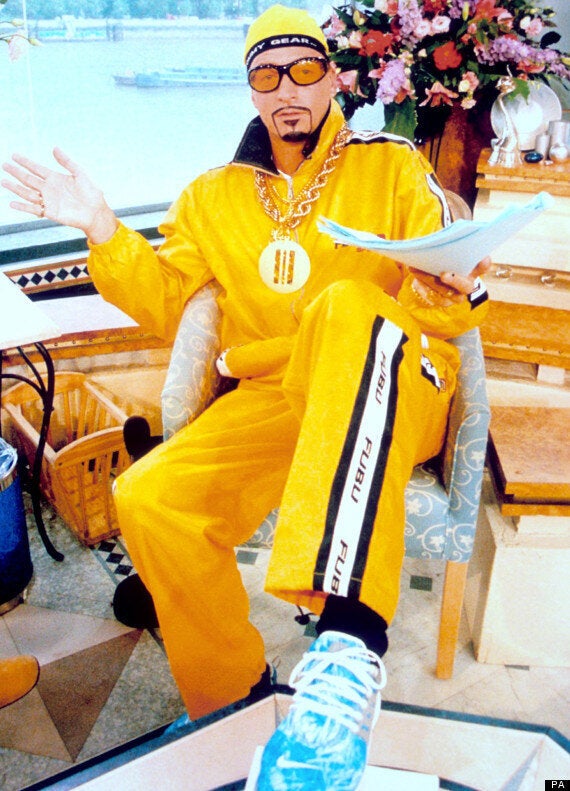 This Morning: Most Memorable Moments
Related