When we envisioned the start of the robot apocalypse, we'll be honest this wasn't exactly what jumped into our heads.
This is a glorious video of Boston Dynamics' robot dog Spot takes a bit of time out from preparing for world domination by playing with Cosmo, a confused and excited terrier reportedly belonging to Android co-founder and Playground Global boss Andy Rubin.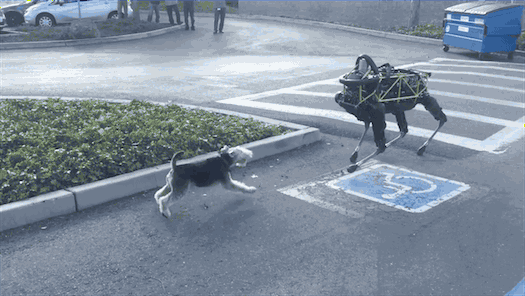 Despite being utterly surreal to watch, it's clear that Cosmo is in control here forcing Spot to keep a close eye on his organic cousin while the terrier gives the robot a thorough vetting.
Spot had been originally designed for the military however the army quickly realised that while great at looking cute, Spot wasn't the future of army transport.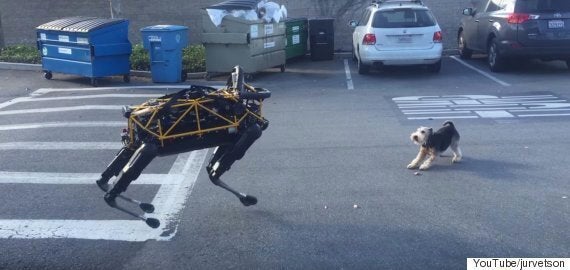 It's believed that this version is the last one not in military hands so it's nice to see that Spot is being given a happy retirement of playtime in the Boston Dynamics car park.
Spot hasn't been a total disaster though, the robot's balancing skills became an important testbed for the future of Boston Dynamics' walking robots and has played a crucial part in the creation of the new ATLAS 2 robot.
Robots In 2016: These Are The Robots And Drones That Will Change Our Lives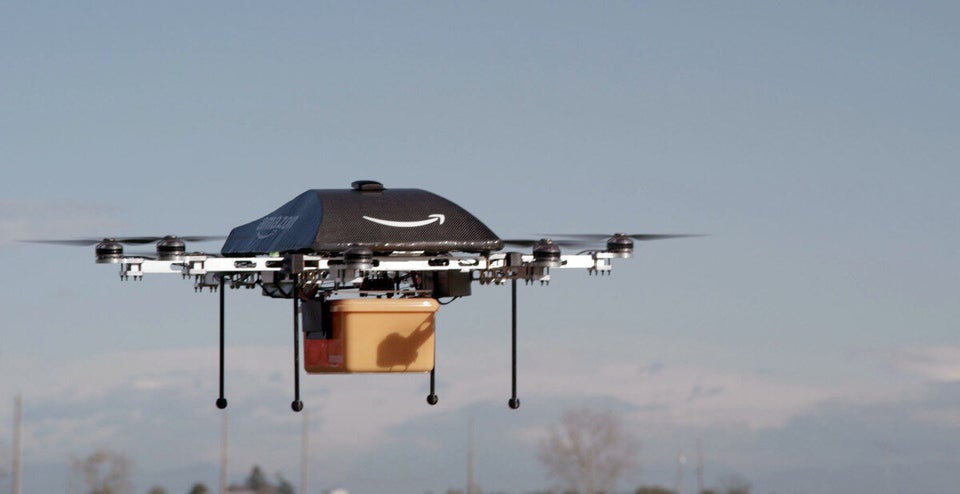 Robots In 2016: These Are The Robots And Drones That Will Change Our Lives
Popular in the Community