Shocking footage has emerged of the moment a toddler fell from the back of a moving minivan onto a busy road as his oblivious grandfather drove away.
The two-year-old boy tried to chase after his guardian's silver people carrier, and would have been left in severe danger if another driver hadn't swooped in to save him.
Yang Defu, the boy's grandfather, recalled the moment a worried motorist flagged him down to deliver the news.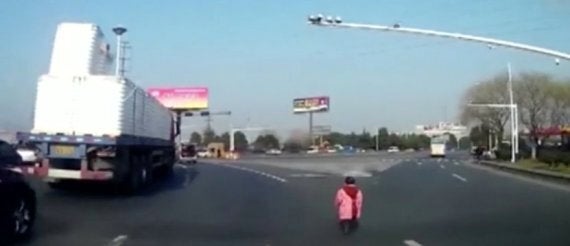 The child was left hopelessly roaming across a four-lane road
"I was waiting at the red light. After passing the intersection a car chased after me and kept sounding the horn," he told local media.
"The driver told me a kid fell out of my van. I looked back, parked my van aside, and went back to search for my grandson."
Yang reportedly said his van boot had come loose after being rear-ended days earlier.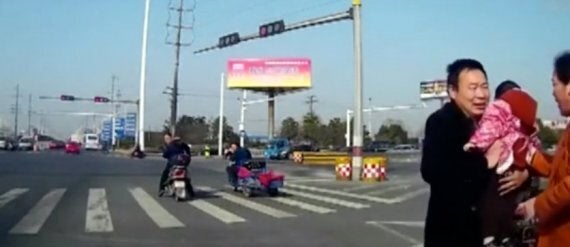 A grateful Yang is handed his grandson
His grandson had been sitting in a passenger seat, he said, but had crawled back in the van and accidentally hit the boot's broken lock as the vehicle accelerated.
The incident happened in Jiangsu province, north of Shanghai in China.
Popular in the Community