What with the small matter of her second 'Star Wars' movie being filmed, you'd think Daisy Ridley might have enough on her plate.
However, it seems the young actress still has time for other projects, and after teasing that she was working with a "jaw-dropping superstar", Daisy has shared a snap of herself and Barbra Streisand on Instagram.
The duo are posing in a recording studio in the pic, which Daisy has captioned: "I'm gonna end this spate of pictures detailing my insane weekend with this... Ummmmmmmmmmmm…"
Fans of Daisy will know that her singing is as good as her acting, though there's no word yet on when we might get to hear the results of their LA recording session.
'Star Wars' actor JJ Abrams previously praised Daisy's musical abilities, telling E!: "'One day on set, she just started singing and had the most beautiful voice I ever heard."
Fans were then given a sneak peek at her voice when the 'Star Wars' films' account, when they posted a vid of Daisy and her co-star Oscar Isaac singing a short duet.
"I would love it. To me, the fun of Star Wars is the glory of possibility," he told the Daily Beast. "So it seems insanely narrow-minded and counterintuitive to say that there wouldn't be a homosexual character in that world.
"When I talk about inclusivity, it's not excluding gay characters. It's about inclusivity. So of course."
Tap the picture below to launch the slideshow...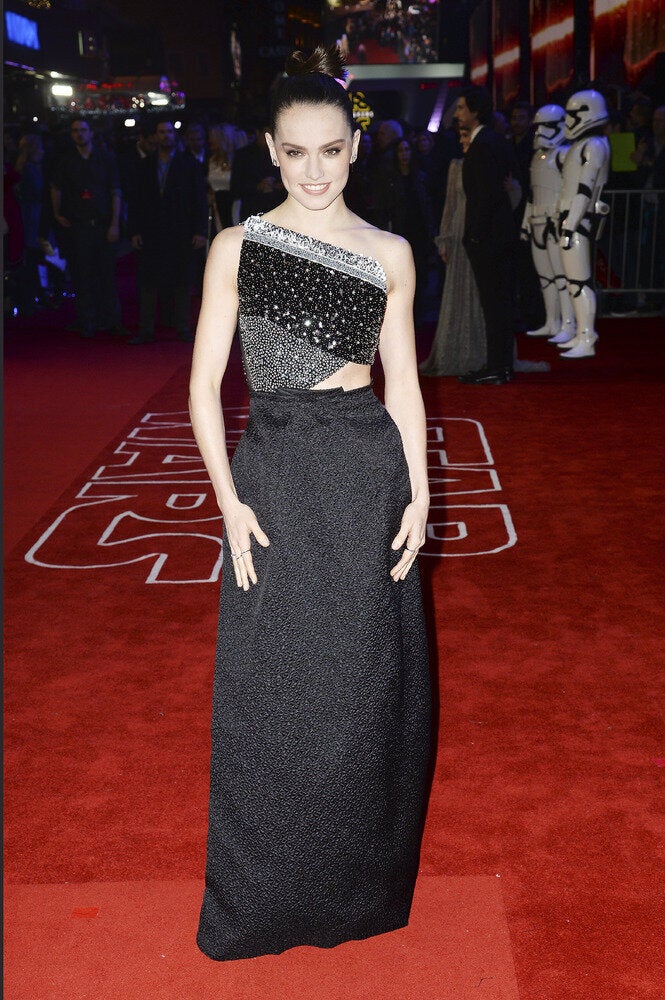 Daisy Ridley's Style