Neve Beach, who lives with her mother in Nutley, East Sussex, told the Prime Minister in an angry note that "no-one deserves to be put in metal containers or to be tear gassed - no matter where they come from".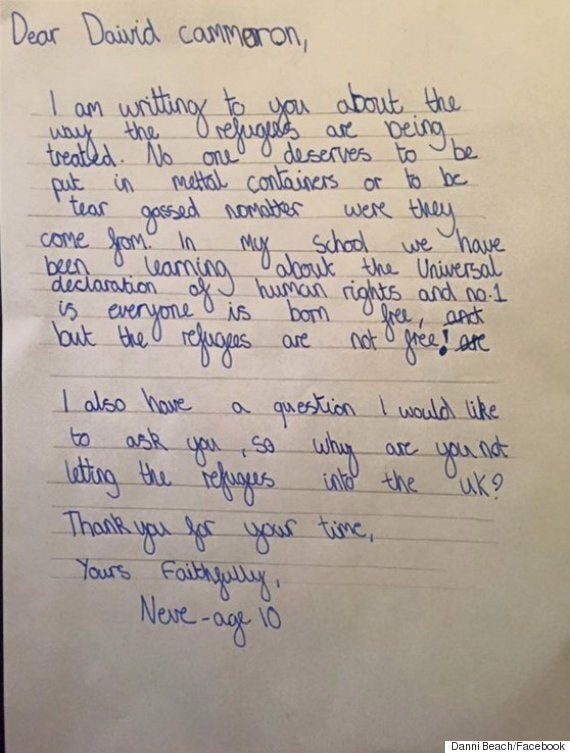 The young girl's letter to David Cameron
"In my school we have been learning about the Universal Declaration of Human Rights and number one is everyone is born free. But the refugees are not free!" she wrote.
She asked: "Why are you not letting the refugees into the UK?"
The girl's mother, Danni, who helps pack and deliver vital donations to refugees in northern French port towns including Calais and Dunkirk, told HuffPost UK she was incredibly proud of her daughter for being spurred into writing the note.
"When the news came on in the car, you could just hear the sound of these refugee children screaming.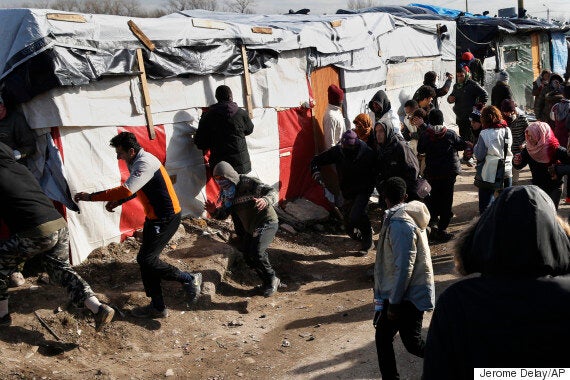 Migrants run from riot police firing tear gas
"My girls [Neve, 10, and her sister Blythe, 8] were in floods of tears.
"Neve asked me 'why is this happening' and I just couldn't give her an answer.
"When we got home she went straight up to her room to write the letter. I'm really proud of her."
A post on Facebook with a picture of the letter garnered significant support for Neve's words.
"Love this... Need more children like this for a brighter future," one commenter said.
Another said her own child was grappling with the same problem as Neve, writing: "My 7 year old daughter is struggling to understand how people can do this to each other."