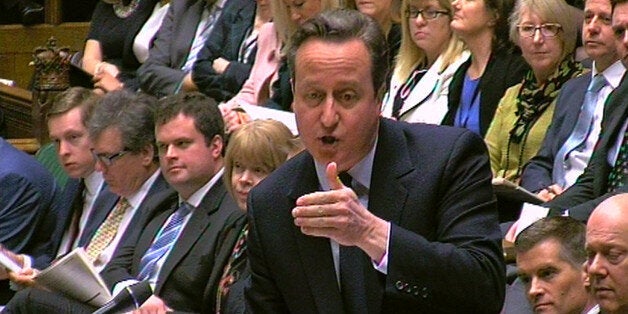 Fresh from last week's childish jibes about Jeremy Corbyn's clothing choices, it's time for yet another instalment of PMQs - so let's see what's going on without all the usual jeering.
Things were all the same as usual on the Labour front bench...
Corbyn led with tax-free childcare, which has been held up in the government's plan, but he took his time doing it:
But David Cameron was well prepared to fight back:
So Corbyn moved on to teaching:
The PM snuck in a joke about Corbyn's meeting with Yanis Varoufakis, but it was painfully planted and tenuous:
And obviously the Tory benches were brimming with planted questions to make the PM look good.
No one could quite tell what the SNP's Westminster leader was up to:
Labour's Neil Coyle had a pop at the PM's suit jibes from the previous week:
But the subject matter didn't really fit with the joke...
The House was even more riotous than normal, especially when one MP failed to show up for his question...
And the PM genuinely tried to make a joke about electoral reform. And it was even that bad.