Gulchekhra Bobokulova, a mother of three sons, replied "yes" when asked if she accepted her guilt for the murder, which she is expected to be formally charged over later this week.
The motive for the slaying is not known, but when a reporter asked Bobokulova outside court why she killed the child, she replied "Allah ordered". Russian media have taken to calling Bobokulova the "bloody nanny".
The 38-year-old was allegedly caught on CCTV lifting Nastya Meshcheryakova's head aloft outside a metro station. Before killing the child, Bobokulova is accused of setting her parent's apartment on fire. Firefighters discovered the child's remains while extinguishing the blaze.
Her court appearance comes a day after a police source revealed the babysitter had kept her schizophrenia a secret and was "kicked on to the streets" after a divorce. She had been registered at a psychiatric clinic in Uzbekistan and in recent months her condition was said to have deteriorated, according to Russian media reports.
Before a Moscow court approved Bobokulova's arrest for two months, prosecutors told the court they believe there are individuals who "incited" her to carry out the killing, who are still at large.
According to reports, Bobokulova's boyfriend may have been with her in the apartment when Meshcheryakova was killed, some time between 8am and 8.40am. One theory being investigated is that Bobokulova had been radicalised. Police are now searching for the unknown man.
An investigator told the court: "The accomplices of the suspect, or we better say the instigators, are currently at large."
A relative of Meshcheryakova has told Russian media that Bobokulova - known as Gulya to the family - had married a man during a trip to Uzbekistan around 18 months ago. The relationship had changed her, she claimed, saying that Bobokulova starting wearing a hijab and began praying in her room.
However, it was reported by LifeNews on Tuesday that Bobokulova had been married for 12 years, but had divorced "not long ago" in Uzbekistan.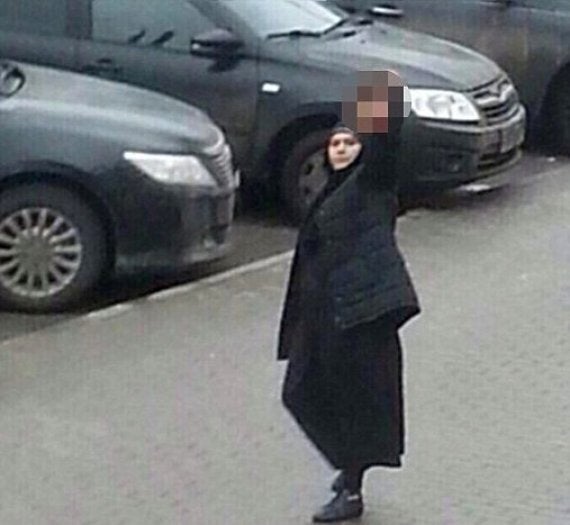 Bobokulova was caught on CCTV holding Meshcheryakova's severed head aloft outside a metro station
Speaking in broken Russian from the court, the MailOnline says Bobokulova said: "Allah is sending a second prophet to give news of peace". She was also said to have complained that she was "hungry", had not been fed, and would "die in a week".
Earlier, Bobokulova said, "Hi to everyone," as she waved at the crowd of journalists in the courtroom.
Investigator Olga Lapteva told the court that Bobokulova was suspected of committing an "extremely serious crime" and should face "a mandatory prison sentence of considerably more than three years".
Bobokulova was Meshcheryakova's nanny, and the child's parents are a middle-class couple, seemingly without government connections or influence, the Associated Press reported.
The nanny's religion was not known but she wore a head covering and some witnesses said she shouted "Allahu akbar!" while waving Meshcheryakova's bloody head. In videos posted on Russian news websites, she was heard shouting "I am a terrorist!" in Russian.
None of the main Russian television channels reported on the grisly scene. But Russian President Vladimir Putin's spokesman denied that the news was withheld at the request of the Kremlin or out of concerns that the killing could stoke ethnic tensions in a country with many Muslim citizens and migrant workers.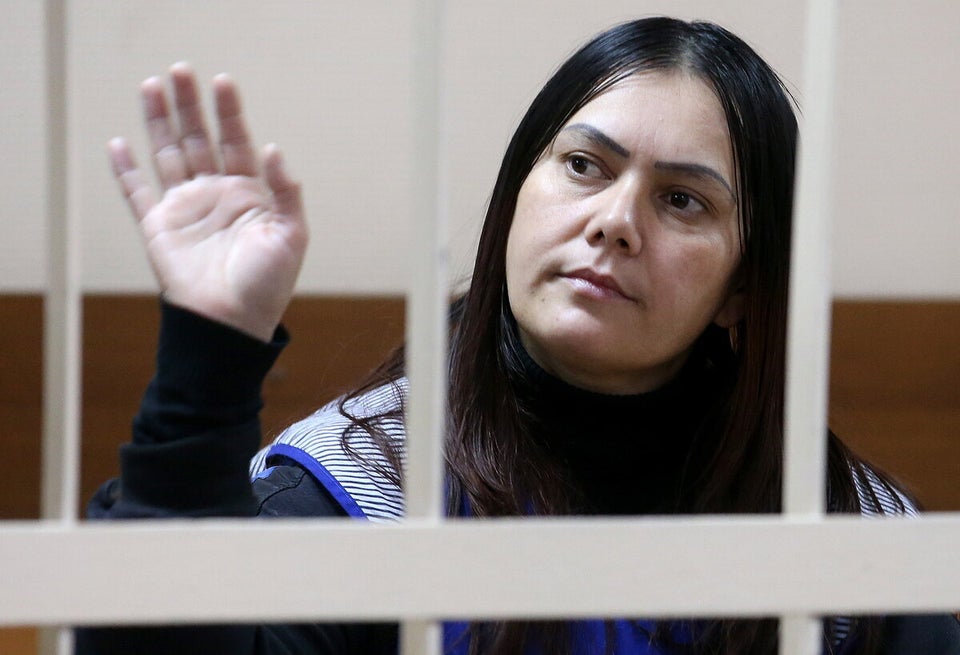 Gulchekhra Bobokulova appears in court over decapitation