Dinner time can be tricky for parents of toddlers, especially when you're trying to get them to eat vegetables.
But one dad seems to have nailed it by finding the perfect parenting hack for pain-free feeding.
Charles Flartey, a dad from America, mastered the process through singing adapted versions of classic hits.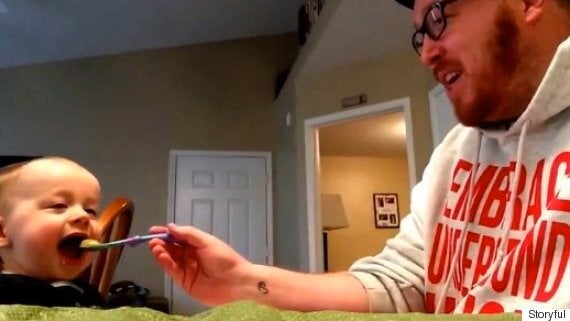 Although his son is probably unaware, in his latest video Flartey sings a rendition of Bill Withers 'Lean On Me', but with a twist.
"Green on beans, green on your soul, I'll be your friend, I'll feed you vegetables," he sings.
"For, it won't be long, for you're going to need, some green beans to eat on."
Sure enough, the toddler happily opens his mouth eating the green mush while continuing to smile at the camera.
If anything, it's worth a try.