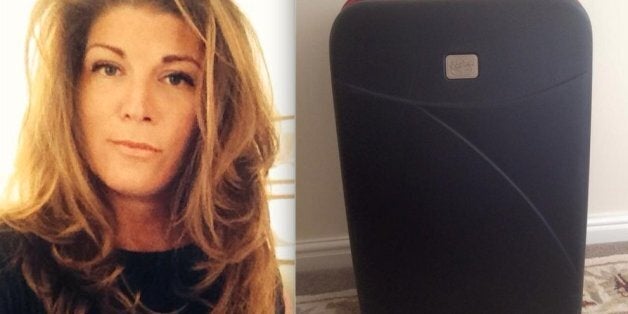 A campaign to help a woman retrieve a suitcase filled with keepsakes of her late husband has been shared by hundreds of thousands of people.
Jo's husband Bob passed away several weeks ago, and her daughter-in-law Emmy Smith posted the "very sad story" on Facebook, after Jo came to stay with her and her partner.
"A couple of weeks ago my wonderful father in law died," she wrote. "Between his death and the funeral Steve's mum came to Devon to stay with us. She wanted to go home a few days ahead of the funeral so, last Monday 22 Feb, she caught the train from Newton Abbot to Reading, then from Reading to Basingstoke.
"She picked up her suitcase when getting off the train at Reading and realised when she got home it was the wrong case (but identical to her one).
"In many ways this isn't the end of the world," Emmy said, "BUT whilst with us she had been sorting through Bob's old paperwork and had found many, many old photographs, keepsakes, special memories and momentos, things that were very dear to him. She packed them up and took them home inside the case."
Emmy posted photos of the suitcase Jo picked up by mistake on her Facebook page, with the hashtag #helpJofindBobsmemories, and a plea for people to help locate the suitcase to "Please, please help us reunite Jo with her beloved husband's things."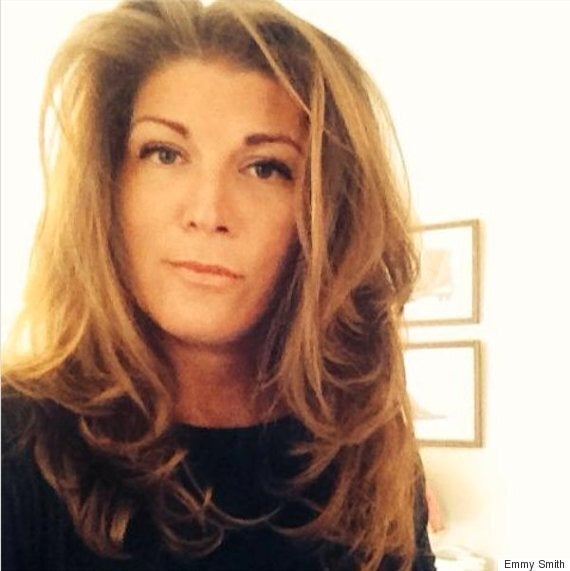 Emmy posted on Facebook to help her mother-in-law
"We think the owner of this case may have been travelling to London as there is a Kingston receipt in there. We also think it is a young woman's case," she added.
Her post has now been shared more than 168,000 times and has more than 18,000 comments.
Emmy said she was a "huge fan of the good" Facebook can do but admitted in an update on Tuesday that she "didn't really hold out much hope" when she originally shared the story.
But after the huge response she said was "so heartened by people's goodwill that I'm now more determined than ever to find Bob's memories in that case."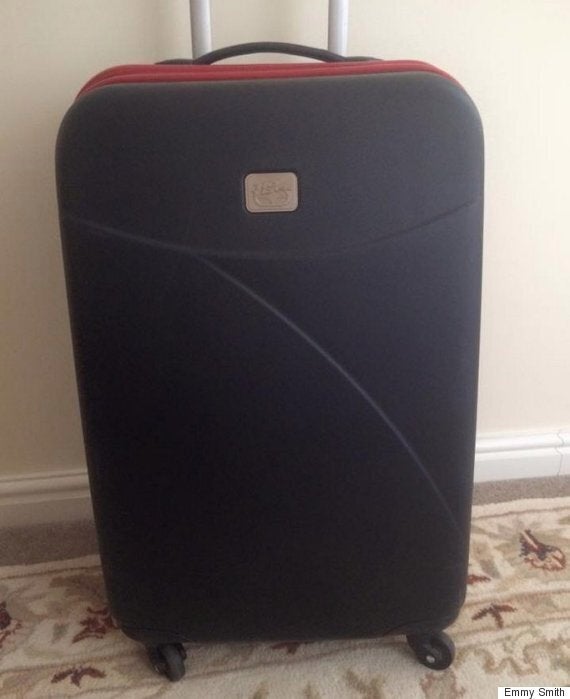 The suitcase is black with a red zipper
She added later that evening: "What a day you brilliant people. We don't have a case but we do have a very touched and enormously grateful mother in law. I spoke to Jo tonight and she wants to thank you all personally for your help. She's overwhelmed. Not quite sure how we do that to each and every one of you but please know we're so grateful."
The suitcase has not yet been found but Emmy is still hopeful.
Her post has been shared from Kent to California and thousands of messages of support and suggestions have been posted under Emmy's original pictures.
Jackie Morgan Kelly said: "Shared here in Glasgow, you never know. Good luck please don't give up". Linda Taylor said: "Let's get the lady her case back with treasured memories, please share".
"My heart is with you God bless!" posted Jack Daniel. "Hope it comes back to you soon".
Next week would have been Bob's birthday, Emmy writes, so "it would be perfect if we can reunite Jo with his special things before then."
As she pointed out in an earlier post, "That case has got to be out there somewhere."