The amateur investigator who found debris that is suspected to have come from missing Malaysia Airlines Flight MH370 has explained how he has been driving his own search for the doomed jet.
SEE ALSO: Investigators May Have Found A Piece Of Missing Flight MH370
Blaine Gibson warned on Thursday that experts must be "cautious" about identifying the piece found on a sandbank in the Mozambique Channel.
The Seattle lawyer has made it his mission to solve the mystery of the missing jet, which disappeared nearly two years ago.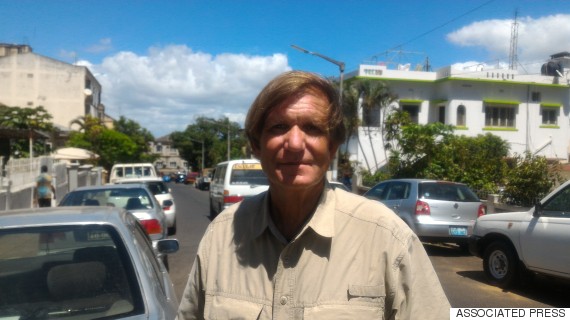 Blaine Gibson discovered an aircraft part in Mozambique that may be from missing MH370
Gibson explained how he discovered the fragment on a sandbank near the tourist island of Benguerra.
He told AFP: "I was just travelling as a tourist but I have a personal interest to look for debris and find people who may know something (about the fate of MH370).
"It (the debris) is now in very good hands, and Mr de Abreu (the head of Mozambique's Civil Aviation Institute) is absolutely right to be cautious because there are three planes that crashed in the area.
"We don't know what it is, which plane it is from. It needs to go to Australia to be inspected. I'm very happy I made this discovery, that it happened."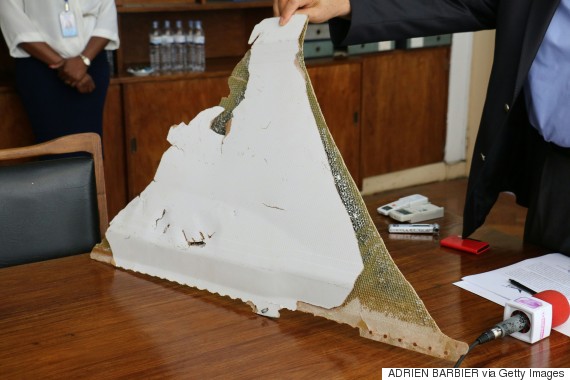 The president of Mozambique's Civil Aviation Institute (IACM) holds a piece of suspected aircraft wreckage found off the east African coast of Mozambique
Gibson said that he does not believe there is any more debris where he found the piece.
The Malaysian Minister Of Transport, Liow Tiong Lai, said on Wednesday that it is highly likely the debris came from a Boeing 777, the type that the MH370 aircraft was, but asked people not to speculate before analysis is carried out.
Based on early reports, high possibility debris found in Mozambique belongs to a B777. (1/3)

— Liow Tiong Lai (@liowtionglai) March 2, 2016
It is yet to be confirmed & verified. @dca_malaysia working w Australian counterparts to retrieve the debris. (2/3)

— Liow Tiong Lai (@liowtionglai) March 2, 2016
I urged everyone to avoid undue speculation as we are not able to conclude that the debris belongs to #mh370 at this time. (3/3)

— Liow Tiong Lai (@liowtionglai) March 2, 2016
Gibson told CNN that he had been "involved" in the search for MH370 "just out of personal interest" and had travelled to Malaysia and the Maldives to gather more information.
The object he found has the words 'NO STEP' on it and could be from the plane's horizontal stabiliser, sources say.
The only confirmed trace of the missing jet so far is the single flaperon that washed up on the eastern shore of Reunion Island, east of Madagascar last July, the same corner of the southern Indian Ocean as the new discovery.
The part was verified by French aviation experts after more than one month of forensic analysis.
The aircraft disappeared on March 8, 2014.
Twelve crew and 227 passengers were on board the flight from Kuala Lumpur to Beijing.
This latest discovery is about 1,300 miles (2,100 kilometres) from where the flaperon was found on Reunion Island last year.
SEE ALSO: