UPDATE: Trump has retaliated with a blow job reference, obviously.
Most sane people are terrified of the prospect of President Donald Trump, including his own party it seems.
On Thursday, Mitt Romney launched a truly scathing attack on the Republican Party's presidential front-runner, knocking everything from his foreign policy to his business acumen and even calling those who vote for him "suckers".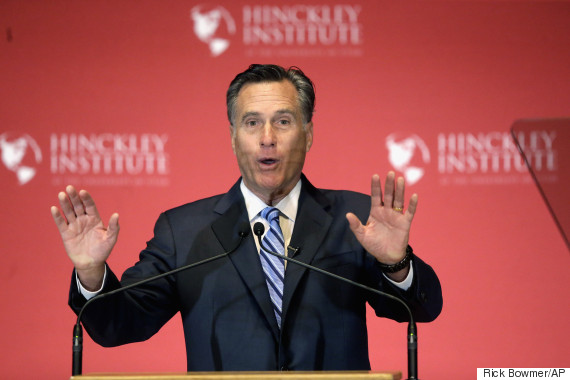 Mitt Romney weighs in on the Republican presidential race
Speaking in Salt Lake City, he said: "Donald Trump is a phoney, a fraud.
"His promises are as worthless as a degree from Trump University. He's playing the American public for suckers: He gets a free ride to the White House, and all we get is a lousy hat."
And it continued in that vein...
.@MittRomney says @realDonaldTrump doesn't know what he's talking about https://t.co/VsDheVxG8V pic.twitter.com/ufUUjweBAy

— POLITICO (@politico) March 3, 2016
.@MittRomney: "A business genius, [@realDonaldTrump] is not." pic.twitter.com/C3H3Vh7St3

— POLITICO (@politico) March 3, 2016
.@MittRomney slams @realDonaldTrump's understanding of foreign policy pic.twitter.com/i5RPqUi8PU

— POLITICO (@politico) March 3, 2016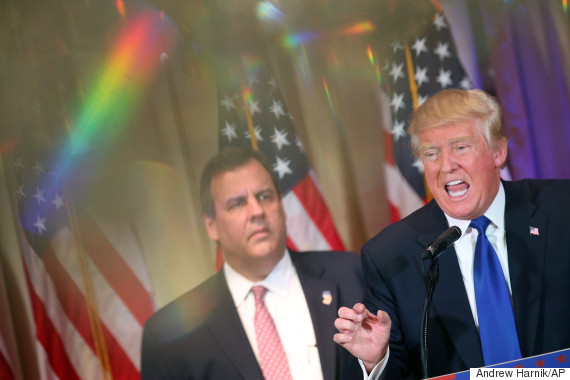 Trump earlier this week
But Trump's own son, Eric was quick to point out Romney's apparent change of heart from that shown in a speech from 2012 when the then-Presidential candidate accepted his endorsement.
The lack of loyalty is truly astonishing. https://t.co/K8DJqGdEkI

— Eric Trump (@EricTrump) March 3, 2016
At the 2012 press conference in Las Vegas, Romney praised Trump for showing "an extraordinary ability to understand how our economy works, to create jobs for the American people."
He then went on to credit the real estate mogul for his stance on the declining value of Chinese currency, saying he was "one of the few people who stood up and said, 'China has been cheating.'"
Trump was characteristically brash in his response to Romney's latest speech.
Failed candidate Mitt Romney,who ran one of the worst races in presidential history,is working with the establishment to bury a big "R" win!

— Donald J. Trump (@realDonaldTrump) March 3, 2016
Why did Mitt Romney BEG me for my endorsement four years ago?

— Donald J. Trump (@realDonaldTrump) March 3, 2016
Romney soon hit back.
If Trump had said 4 years ago the things he says today about the KKK, Muslims, Mexicans, disabled, I would NOT have accepted his endorsement

— Mitt Romney (@MittRomney) March 3, 2016
Romney's intervention is unlikely to change Trump's standings in the election race after he had a storming Super Tuesday.
The unpredictable billionaire businessman and reality TV star who began his campaign as a fringe candidate, won seven of the 10 states up for grabs - Georgia, Alabama, Massachusetts, Tennessee, Virginia, Arkansas and Vermont.
The success led to a surge in the number of Americans Googling "How to move to Canada".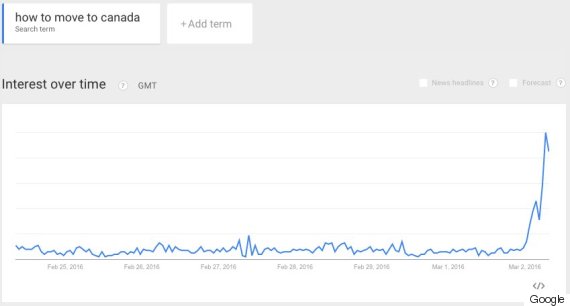 Infamous for his calls to build a wall across the Mexican border to keep immigrants out, Trump may now have to consider building another in the north to keep emigrants in.
In the past week Trump failed to distance himself from the Ku Klux Klan, was mocked for having bad make-up and small hands by one of his main GOP rivals and drove a sitting Republican Senator to publicly contemplate quitting the party in protest at his candidacy.