A Russian nanny accused of severing the head of a four-year-old girl in her care and holding it aloft has said she killed the child to avenge Muslims killed in the Kremlin's air strikes in Syria.
In video posted online on Thursday and circulated by several prominent bloggers, Gulchekhra Bobokulova was seen holding the head aloft outside a Moscow metro station.
She gave her first detailed explanation of the incident that was caught on CCTV.
Reuters quoted the 38-year-old from Muslim-majority Uzbekistan as saying: "I took revenge against those who spilled blood. Gulchekhra Bobokulova has said she killed the child as revenge for Russia bombing Syria
"Putin spilled blood, planes carried out bombings. Why are Muslims being killed? They also want to live."
Bobokulova also said she had wanted to go to live in Syria but did not have the money to do so. It was not clear when the video was filmed but Bobokulova wore the same clothes as when she appeared in court on Wednesday.
During that appearance she told journalists that "Allah ordered" the killing and that: "Allah is sending a second prophet to give news of peace."
A Kremlin spokesman downplayed Bobokulova's comments, saying the remarks needed to be regarded as those of someone who is mentally unwell.
Dmitry Peskov has been quoted as saying: "You need to regard anything that such a deranged woman says accordingly."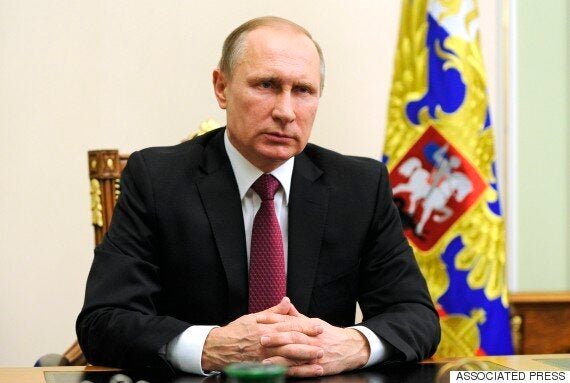 Putin's spokesman dismissed Bobokulova's comments saying they should be regarded as those of someone who is mentally unwell
The Kremlin launched its campaign of air strikes in Syria on September 30. Since then it has repeatedly been accused of killing innocent civilians in attacks on areas where fighters from the so-called Islamic State are not present.
Bobokulova, who was working as a nanny for a Moscow family, was seen on CCTV wandering around a street holding up Nastya Meshcheryakova's head and shouting Islamist slogans. Earlier fire fighters had discovered the child's headless corpse in her parent's apartment which Bobokulova was said to have set alight.
A police source told the Interfax news agency on Wednesday that the details of two men linked to an "international extremist group" had been found among Bobokulova's contacts.
In court it was suggested that Bobokulova's boyfriend may have been with her at Meshcheryakova's parent's apartment before the killing, and that she may have been radicalised.
However, publicly, investigators were quick to raise the possibility that Bobokulova was mentally ill and have made no mention of suspecting her of any terrorism-related offence.
Bobokulova was said to have kept her schizophrenia a secret and had previously been registered at a psychiatric clinic in Uzbekistan.
Before a Moscow court approved Bobokulova's arrest for two months on Wednesday, prosecutors told the court they believe there are individuals who "incited" her to carry out the killing, who are still at large.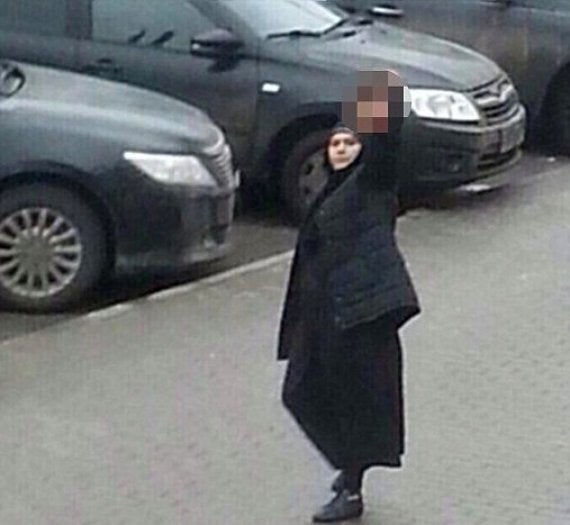 Bobokulova was caught on CCTV holding Meshcheryakova's severed head aloft outside a metro station
The nanny's religion was not known but she wore a head covering and some witnesses said she shouted "Allahu akbar!" while waving Meshcheryakova's bloody head. In videos posted on Russian news websites, she was heard shouting "I am a terrorist!" in Russian.
None of the main Russian television channels reported on the grisly scene. But Russian President Vladimir Putin's spokesman denied that the news was withheld at the request of the Kremlin or out of concerns that the killing could stoke ethnic tensions in a country with many Muslim citizens and migrant workers.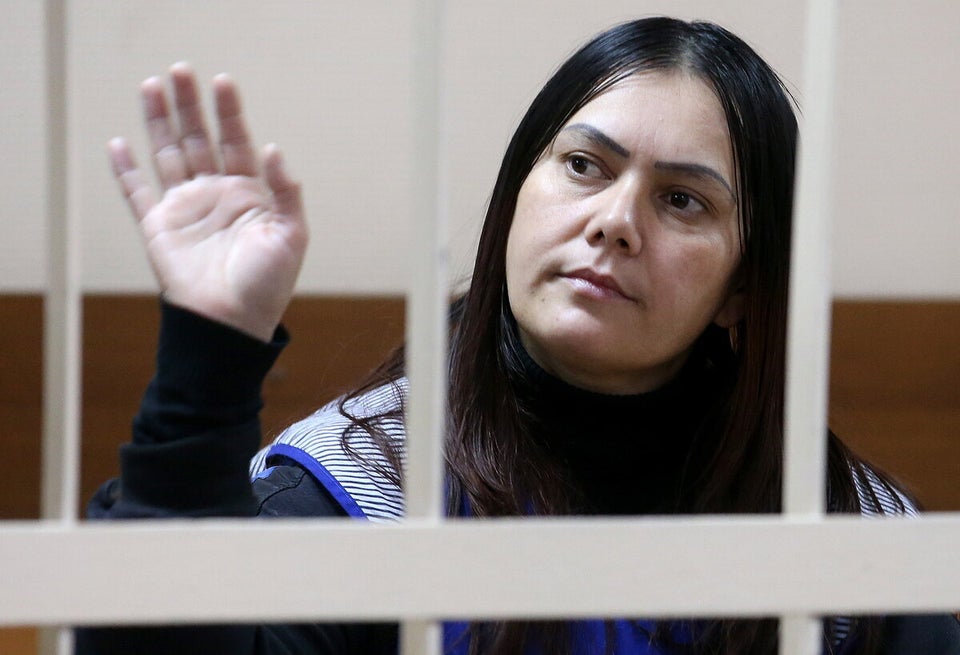 Gulchekhra Bobokulova appears in court over decapitation