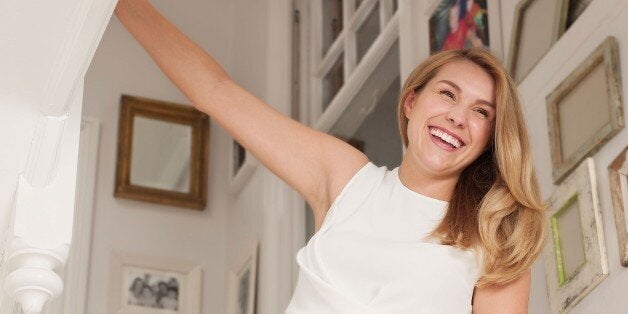 We all understand how important it is to care for our skin. So when it comes to our daily beauty routine, we know the drill: cleanse, tone, moisturise, right? But how many of us apply the same level of care when it comes to looking after our underarms?
Shower, remove hair, a quick spray of deodorant... this part of our regime is all too often done on autopilot. In fact, it's only when we forget to shave or run out of deodorant that most of us give our armpits a second thought.
But our underarm skin is highly sensitive and regular hair removal only makes things worse. Did you know that every time you shave, up to 36% of what you shave off is skin? It's not until we take a closer look that we can see the red, dry, itchy looking areas.
But there is a simple solution – Dove deodorant. With its patented underarm care formula, including sunflower seed oil and glycerol, Dove is the only deodorant that actively repairs irritated underarm skin brought on by shaving.
Its patented formula, made up of ¼ moisturising cream, repairs and protects the skin as well as providing deep nourishment – to bring you softer, smoother skin in just three days.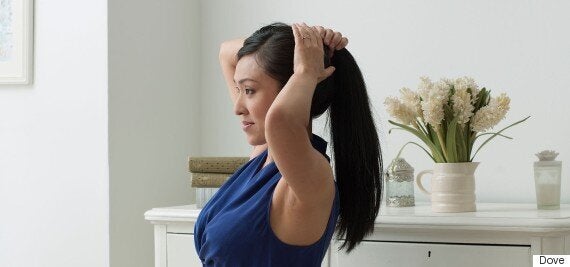 Incorporate Dove deodorant into your daily routine and follow these simple underarm care tips – and say goodbye to irritation, hello to irresistible.
7 steps to softer, smoother underarms

1. Keep it clean: Cleanse your armpits thoroughly with a mild antibacterial wash to keep the area squeaky clean and free from bacteria. This will help prevent infection and ward off body odour (because sweat only smells when it mingles with bacteria).

2. Soften up: Allow the warm water from your bath or shower to open your pores and soften the hair for an easier, gentler shave that will minimise ingrown hairs and red, inflamed shaving bumps.

3. Use a clean, sharp blade: Use a fresh blade after every few shaves, as a blunt one will force you to press harder and drag the skin. In between shaves, store your razor in an upright position to avoid the spread of germs.

4. Dry the area properly: Humid conditions are a breeding ground for bacteria. Plus, your deodorant will perform best on clean, dry skin. A quick blast of the hairdryer on the cool setting is a good idea if you're in a hurry.

5. Use a skin-soothing deodorant: Apply Dove Deodorant Roll-On or Spray, allow it to dry and let its skin-loving formula work its magic to soothe irritation and bring you softer, smoother skin.

6. Avoid man-made fabrics: Tight-fitting, synthetic fabrics can exacerbate underarm irritation by rubbing against the skin and hair follicles resulting in chafing, so wear breathable, natural fabrics where possible.
While we have your attention, we'd love to tell you about some really important work Dove are championing, called the Dove Self Esteem Project. Dove are on a mission to ensure that the next generation of young people grow up enjoying a positive relationship with the way they look. Through workshops in schools, online resources and outreach work, they want to ensure young people reach their full potential. To find out more and get involved visit: selfesteem.dove.co.uk/